Man convicted over illegally taking paua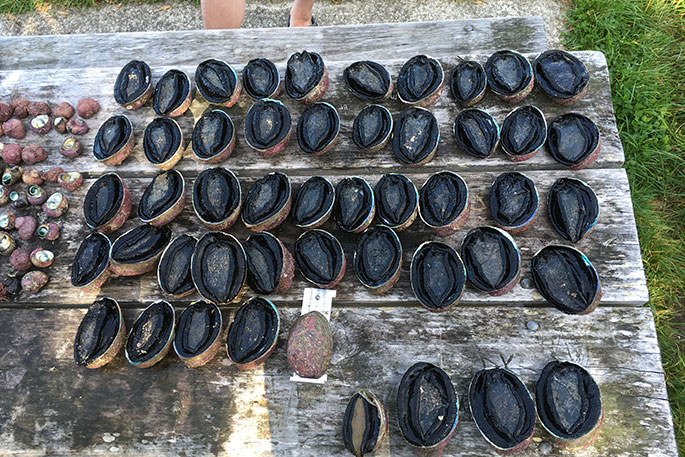 A hairdresser's illegal take of cats' eyes and paua displayed a blatant disregard for the health and future sustainability of a precious fishery, says the Ministry for Primary Industries.
Twenty-five-year-old Haiqiang Lin was sentenced in the Christchurch District Court recently after earlier pleading guilty to gathering three times the legal limit of paua, the majority of which were undersized, as well as three times the legal limit of cats' eyes from an area in the Akaroa Harbour Taiapure.
He was fined $2000 and ordered to pay court costs of $390.
Mr Lin was caught after MPI fishery officers on patrol in the area in March this year, became suspicious and pulled his vehicle over for inspection.
After initially denying he had gathered shellfish or paua from the area, he admitted, under further questioning, that he had been.
The fishery officers then discovered 48 black-foot paua – 45 of which were undersized, ranging from 99mm to 124mm – and 70 cats' eyes. Only one paua was of legal size (125mm).
MPI spokesman Howard Reid says the offending was very disappointing.
"The Akaroa Harbour Taiapure committee was concerned enough for the species in the harbour that they established a lower catch limit a few years ago to reduce the fishing pressure," he says.
"Under the revised regulations, the limit for cats' eyes is 20 per person per day. Mr Lin clearly took over three times that limit.
"These shellfish are a keystone species in the food web in which they exist. If these shellfish are removed from the ecosystem, a monoculture of algae could result, severely reducing the ability of other more highly valued species, like mussels, to exist in the area."
Mr Reid says taking undersized and excess paua is also very damaging.
"They are a slow-growing shellfish. Daily limits are in place to ensure enough paua survive through to breeding maturity to help sustain the fishery. The taking of excess and undersized paua threatens the future sustainability of the fishery and causes local depletion which causes more stress to other areas."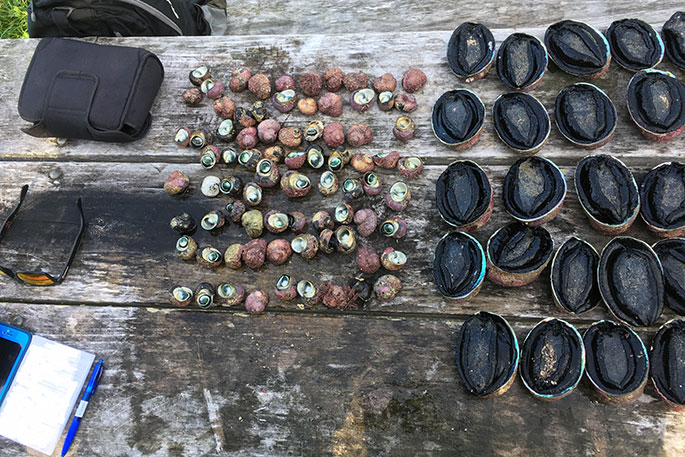 Mr Reid says the fine handed down to Mr Lin, who has previously been caught taking excess paua and undersized paua, should serve as a warning to others.
"With recreational fishing starting up again as the weather gets warmer, we're reminding people that we're out and about, patrolling the coastlines and beaches to ensure people are respecting the rules.
"We'll be reminding them of the daily catch and size limits and why it's so vital that stocks are maintained for the preservation of precious ecosystems as well as for future generations of recreational fishers."
More on SunLive...