Touches taint day for Kiwi kayakers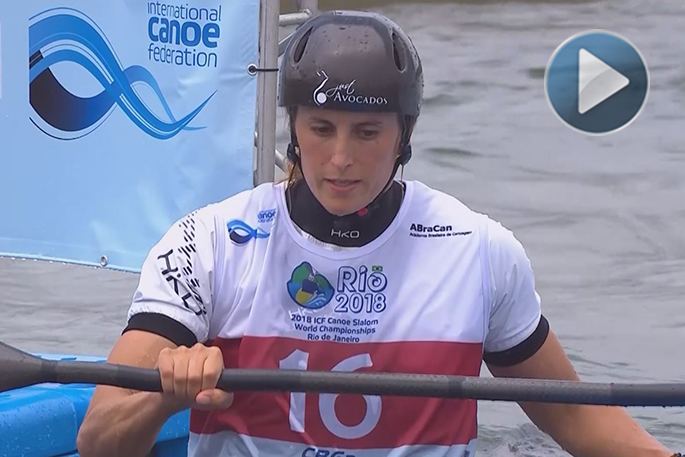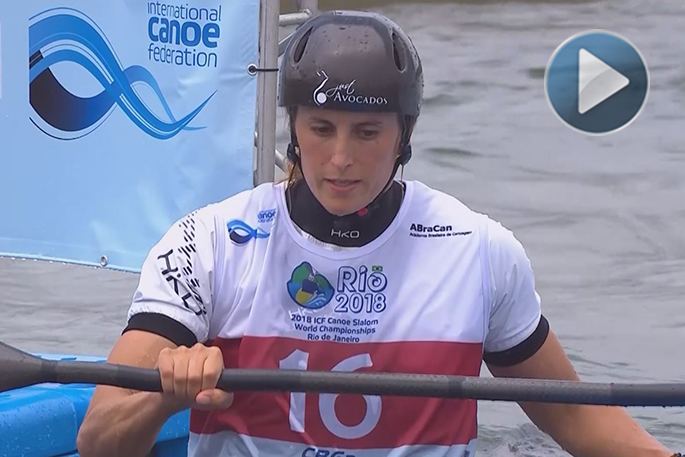 Click the image above to watch the video
Touches conspired against New Zealand's top kayakers on the penultimate day of the canoe slalom world championships in Brazil overnight.
Tauranga's Luuka Jones finished seventh in her women's K1 final, hitting gate 15 and picking up a 2sec penalty with a total time of 109.68secs.
She was 7.62secs behind Australia's Jessica Fox, who won her sixth individual canoe slalom title, successfully defended her 2017 K1 world crown and became the most successful individual paddler in the history of the sport.
The agony continued for Jones in her C1 semifinal, with three touches dropping her to 12th and out of contention for tonight's final.
Jones' raw time of 119.34secs would've been good enough for fifth-fastest but touches on the 13th, 15th and 22nd gates left her just 1.64secs outside the top-10.
Fox qualified second-fastest, as the Australian looks to create more history and become the first paddler to go through an entire World Cup and world championship season unbeaten.
Meanwhile, Tauranga's Mike Dawson also had a day to forget, picking up two touches in the men's K1 semifinal to finish 34th. He was left 8.94secs behind fastest qualifier and Olympic champion Joe Clarke, with the top-10 qualifiers all within 2.55secs of each other.
Dawson will be in action on the final day, however, qualifying for the extreme slalom quarterfinals, having created history with New Zealand's first-ever world championship medal - a bronze - in the same event last year.
More on SunLive...