Lifeguards to take over Baywave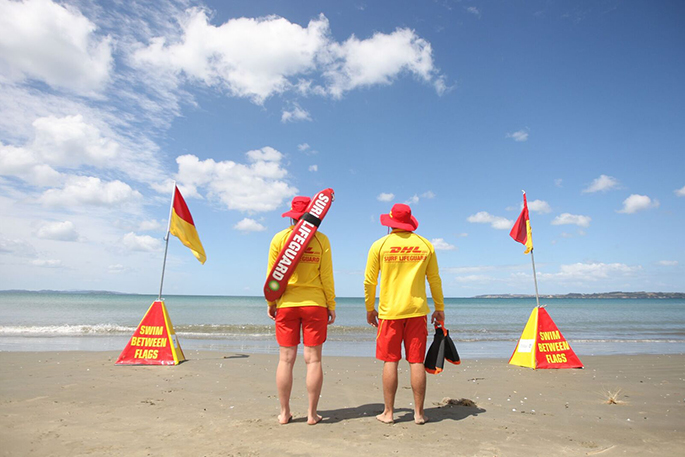 More than 160 athletes are set to take part in the second day of the 2018 Eastern Region Pool Championships this Saturday September 29, following the first day earlier this year in August.
Mount Maunganui Lifeguard Service are currently leading the overall points with 158 points. The next closest competitor Omanu Beach Surf Life Saving Club, 50 points behind with 101 points. Whakatane Surf Life Saving Club and Papamoa Surf Life Saving Club are on 69 and 66 points, respectively, making up the top four.
This events provides a valuable opportunity for the 162 competitors to prepare for the national New Zealand Pool Rescue Championships being held from October 12 – 14 at AUT Millennium in Auckland, along with developing their skills as surf lifeguards.
"The Eastern Region Pool Championships serve as an important development event for our current surf lifeguards and aspiring lifeguards, as they continue to develop important lifesaving skills for the upcoming patrol season," says Eastern Region Sport Manager Scott Bicknell.
Events include the 100m rescue medley, 50m brick carry without fins, 200m super lifesaver, 50m manikin carry without fins, 50m swim with fins, 50m rescue medley, 4x50m medley relay and 6x50m mega relay.
"This year's national Pool Rescue Championships are particularly important as it provides a crucial lead into the 2018 Lifesaving World Championships, which are to be held in Adelaide later this year," says Scott.
"Consequently we expect to see stiff competition from the New Zealand Black Fins, Junior Black Fins and other top New Zealand club competitors as well as teams from Australia, as they continue their build up to the Lifesaving World Championships. This makes the Eastern Region Pool Championship another valuable opportunity for preparation for athletes across the region."
The second day of these championships will also be held at the Baywave Aquatic Centre. It marks the first time the event has been held in a 25m Pool as the normal venue, Te Rapa Waterworld, is currently closed for maintenance.
The Eastern Region Pool Championships are taking place on Saturday September 29 from 8am at the Baywave Aquatic Centre in Mount Maunganui. Spectators cost two dollars at the door.
For more information and results visit: https://www.surflifesaving.org.nz/calendar/2018/september/eastern-region-pool-championships
More on SunLive...