Tauranga kayakers carrying world champs form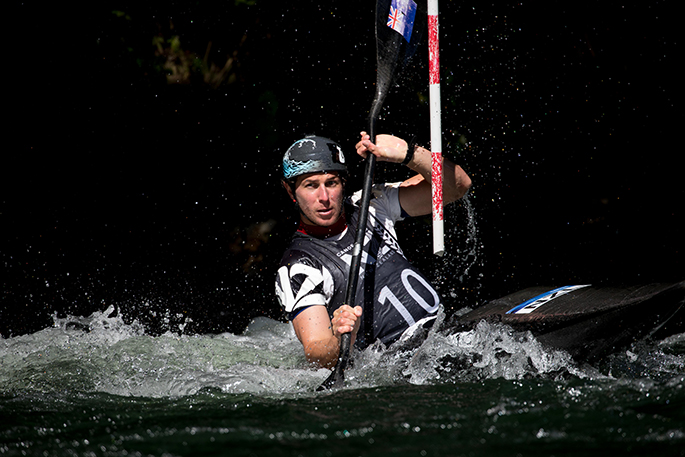 Tauranga kayaker Mike Dawson can kick-start a most remarkable six months with a strong performance at this week's canoe slalom world championships in Brazil.
The New Zealand kayaker and adventurer is part of a five-strong Kiwi team at the Rio de Janeiro event, scene of the 2016 Olympics.
He'll compete in both K1 and extreme slalom, joining Tauranga Rio silver medalist Luuka Jones (C1 and K1) and K1 paddlers Jane Nicholas, Finn Butcher and Jack Dangen.
Dawson will be chasing more history; last year, he became New Zealand's first-ever world championship medalist, winning bronze in the extreme slalom. It lifted New Zealand onto the overall medal table for the first time since the world championships began in 1949, one of only 23 nations on the list. He also finished seventh in the men's K1, with Jones grabbing fourth in the women's K1 and 13th in the women's C1.
"We've spent so much time on the Rio venue and it's cool to get another chance to try and deliver some fast and competitive times on a really cool course," Dawson says. "The Kiwi team is in really good spirits - Luuka is looking amazing on the water - and there's a cool atmosphere and positive vibe within the team that will help lift the performance and give everyone confidence."
But the world championship is only part of the package for the 31-year-old two-time Olympian. He'll briefly return to New Zealand after Rio before embarking on his second expedition to Angola, battling fierce rapids, gun-toting illegal diamond miners and unpredictable wildlife on the Kwanza River, Africa's fourth longest waterway.
From equatorial Africa, he's then got a date in March in Antarctica, leading an expedition of paddlers sponsored by the Antarctic Heritage Trust.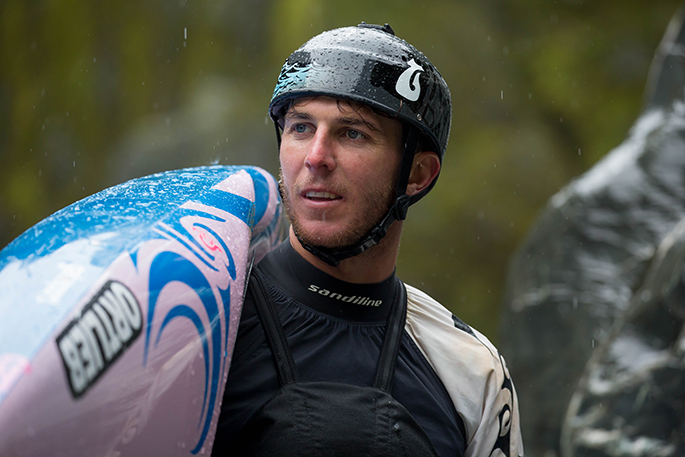 Mike Dawson.
He has also just been appointed as the ambassador for the 'Clean Seas' campaign, supported by the International Olympic Committee, International Canoe Federation and the United Nations.
"The next six months is going to be pretty huge - this Africa expedition will be next-level and we've been doing a lot of planning to try and pull it off without any adverse events, while it's pretty special to get to go to Antarctica and to give people the chance to experience something like that is going to be incredible. But while all that is really exciting, the focus for the next week is definitely on worlds and giving it all I've got."
The Kiwi team is carrying some decent form in this week - Dawson is leading the extreme slalom World Cup points race, with the worlds doubling as the final round, while Jones made the C1 final at the last World Cup in Spain, having made the semifinals in both C1 and K1 at each of the four rounds she contested.
"I've just had my last training session before competition starts and I'm feeling good on the water now, though I wasn't when I first arrived," Jones says. "They had some problems with the pumps when we arrived - they were running the course at a lower level for the first week and it definitely didn't feel as good. I've learned a lot this season and its always good to get to the business end and try to put it together when it counts the most."
Jones was also enjoying being back at the scene of her greatest moment - thus far - in the sport.
"It's nice to be back in Rio, although it's quite different without the hype of the Olympics around it. It seems pretty quiet in comparison but we've been exploring the city a bit in between sessions and I have some nice memories from here."
Butcher, meanwhile, has also found some form, with his break-though fourth-placing at July's under-23 world championships followed by a semifinal appearance at the last World Cup.
The championships start tonight with teams racing, before Jones and Nicholas get their K1 campaigns underway tomorrow night.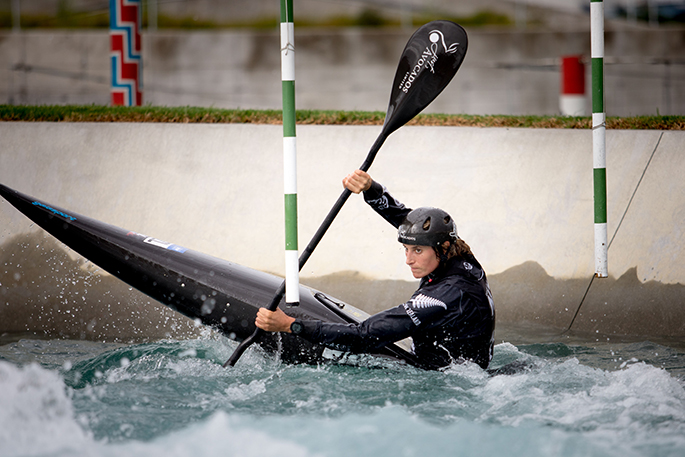 Luuka Jones.
More on SunLive...