Survival kit on offer as 'Bag-Ageddon' looms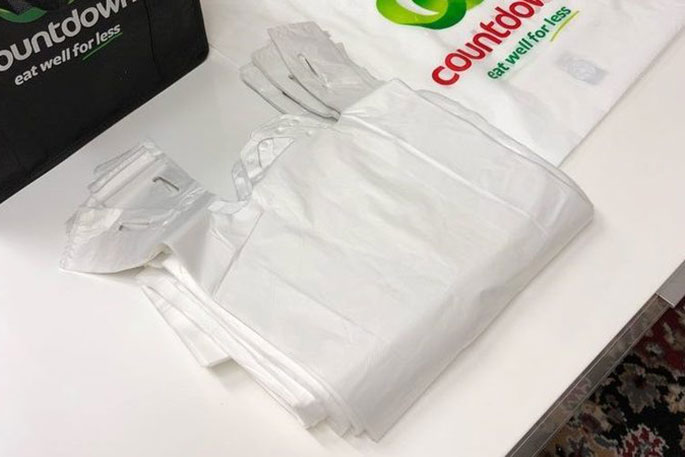 An 'emergency survival kit' for people who can't cope with the impending plastic bag ban is up for sale on Trade Me.
The government is aiming to get rid of the bags by July next year and the ban is likely to include the compostable and biodegradable versions.
The move has gained support from many retailers though a major union said the ban could cost jobs.
And just a week earlier, in Australia, Coles supermarket chain bowed to customer pressure after scrapping reusable bags and started handing out thicker plastic bags free of charge.
An Auckland-based [https://www.trademe.co.nz/home-living/kitchen/storage-containers/plastic/listing-1731505235.htm Trade Me seller who thinks some New Zealanders might not be able to "embrace this positive change" has posted an emergency survival kit for sale.
"Scientists like Jeff Goldblum failed to genetically modify sharks that can eat plastic bags ... so the Green Party of NZ say the End is Nigh. Hooray!", the seller's listing said.
The Bag-Ageddon kit - featuring 200 single use supermarket bags and a 'starter kit' - a bag that can be used 400 times before it wears out, has met its reserve.
One possible bidder said they'd melt the bags to make a bucket for a well, and another complained they wanted 400 not the "250 for sale".
But another asked "Would you consider exchanging for some plastic straws? I bought them for my pet turtle but he got bored of sticking them up his nose" - a reference to the 2015 video of a sea turtle having a straw removed from its nose that galvanised the movement to eliminate plastic straws.
-RNZ
More on SunLive...