Limited access to Kopeopeo Containment Site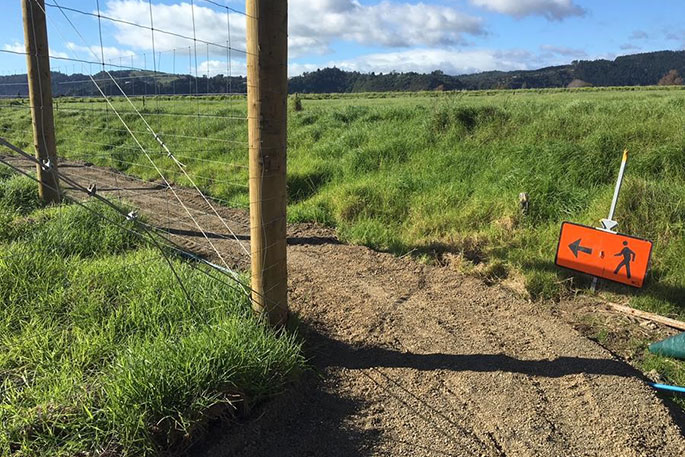 The section of the Whakatāne River bank near the confluence with the Orini Stream will remain pedestrian-only access, while the Kopeopeo Canal Remediation Project continues to use the Containment Site to store contaminated sediment from the Canal.
Project manager Brendon Love says that with the whitebait season opening in the coming days, it was important to remind people that there was no vehicle access along the stopbank accessed off Keepa Road.
"We'd hoped to be further along the Canal by August so that we could look at re-opening vehicle access for at least part of the whitebait season this year," says Brendon.

"However, there have been a few delays on the Project so we need to maintain pedestrian-only access around CS3 [Containment Site 3] and there won't be vehicle access this whitebait season."
"The pedestrian and bike path is well used and will be open throughout the season for those who want to walk through to the riverbank whether to whitebait or walk their dog, ride their bike and so on."
"There is a small carpark just off Keepa Road to the right of the works site entrance to accommodate anyone wishing to walk in."
"It is worth remembering that the end result of the Project will be a healthier ecosystem with dioxins removed so while it is a frustration for one season, there are many generations of a healthier (and fishable) Canal ahead for residents and recreational users," says Brendon.
Some track users have been taking their frustration at the closure out on staff and vehicles have attempted to ram the gates to get through. Additional security gates and cameras have been installed due to this.
"We know that it will cause some frustration for whitebaiters and the project team apologises for any disruption associated with restricted access. We'd like to thank the community for their support and understanding while this project is being completed."
More on SunLive...