Five go adventuring in India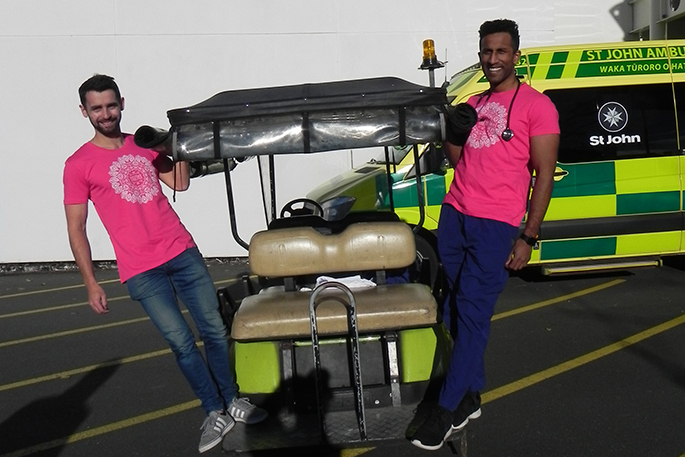 A group of young doctors are embarking on a crazy country-long race in a tuk-tuk to save the rainforest and kiwi gals from breast cancer.
Five Tauranga Hospital doctors are heading out on a crazy ride across India, as they participate in the 2018 Rickshaw Run.
From August 11 to 26 the five doctors, Kyle Grabowski, Liam Olsen, Scott Reiper, Tanushk Martyn, and Sean Lewis, will be racing and living in, what are described as "seven horse-power cake-tins on wheels" otherwise known as a Tuk Tuks.
Scott Reiper says there is no set route to take only a start date and a finish line where they will cover 2500km from Jaisalmer to Cochin across India.
"We're doing the ride not only because it will be fun, but because we will also be helping save the world by supporting two charities," says Scott.
"We've been preparing for the challenge by training on the golf cart at the hospital."
The two charities are Cool Earth, which is an environmental charity helping protect rainforests from deforestation and the New Zealand Breast Cancer Foundation.
"The Cool Earth Charity was the Rickshaw Run's official charity and we chose the Breast Cancer Foundation, because it's such a big issue in New Zealand and we wanted to back our women.
"Our aim is to raise $5000, where half will go to each charity."
Breast cancer is the number one malignancy in women, and any woman has a one in nine lifetime risk of getting breast cancer. Eight women are diagnosed each day.
To support them in their efforts to raise $5000 for their charities go to their give a little page page: https://givealittle.co.nz/cause/bro-boys-breast-effort
More on SunLive...