'Media hoopla' won't decide Bridge's leadership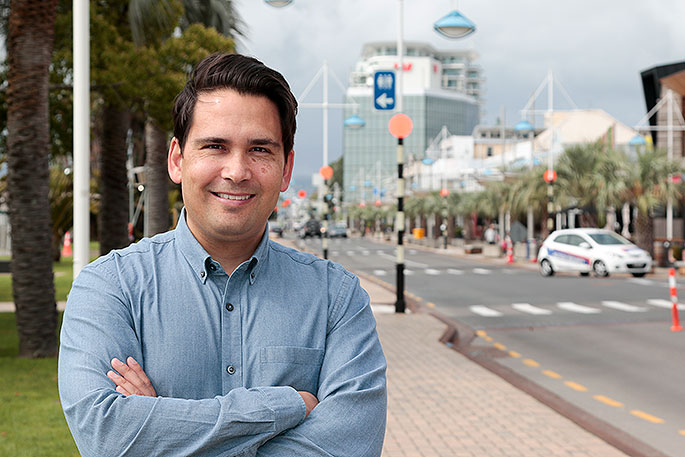 Tauranga MP Simon Bridges is upbeat about the latest political opinion poll, even though he took a bit of a hit.
In the latest One News Colmar Brunton poll, the Leader of the Opposition dropped two points to just 10 per cent as the preferred Prime Minister.
Prime Minister Jacinda Adern was on 40 per cent, down one per cent on the previous poll.
That blip could be attributed to her lack of profile during maternity leave.
But Simon is unfazed. "Look, it's very heartening overall. Because ultimately what decides the Prime Minister and who wins the Government is the party vote."
And the latest Colmar Brunton Poll, conducted during the National Party conference in Auckland, had National steady on 45 per cent support, with Labour down one point to 42 per cent.
"After nine or 10 months, we remain incredibly popular," says Simon. "And the truth is, we haven't seen that before in our lifetime. The normal run of events is a new Government comes in, they cement support, and the opposition party falls away. But that's not happening here."
But can he be heartened by his personal rating? "Of course I want to gain more support. I know the Prime Ministership is not going to be handed to me on a platter. And good things take time."
But he insists he is not vulnerable as National party leader even though he's pulling modest numbers
"Seriously, it's the party vote that MPs very much focus on rather than all the media hoopla and entertainment around all the other stuff. I just have to go out every day and earn respect and support all around New Zealand. And I am doing that."
However, the poll did come at the end of his "get to know me" nationwide sweep, and the drumming family video introducing himself to potential new national voters.
"But I take heart from the poll overall," says the Tauranga MP.
More on SunLive...