Off-duty officer saves drowning Tauranga woman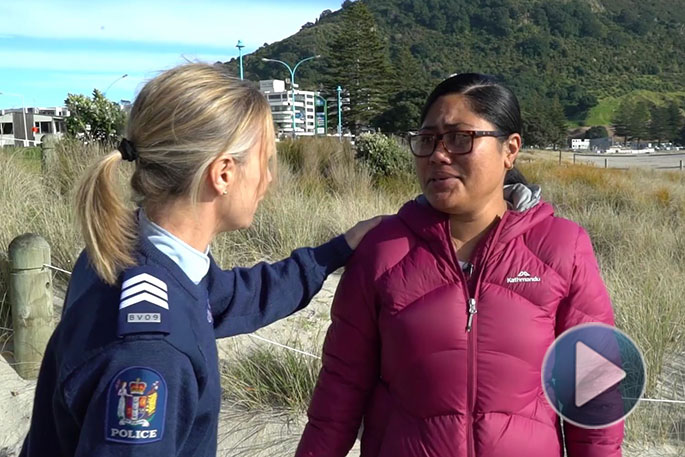 A woman who nearly drowned at Mount Maunganui main beach last week, has met with one of three people who helped saved her life.
The uplifting moment has been shared in a short video and posted to the Bay of Plenty and Taupo Police Facebook page.
Siniua Filimaua says the fearful moment, when she nearly drowned was on Friday afternoon.
"I heard my mum and daughter saying come back. I turned around and said, that's really far from the sand I don't think I can make it.
"I tried my best to come back but the waves were too strong, they smashed me everywhere. I gave up."
Sinuia says she remembers praying to God, before hearing someone's voice offering to help.
"I heard a voice saying 'I'm here to help you'."
That voice belongs to Sergeant Debbie Harries, an off-duty officer from Auckland, who heard Siniua's cries and came to her aid, along with two other good Samaritans.
The full video can be seen below.
More on SunLive...