Tauranga swimmer to tackle first stepping stone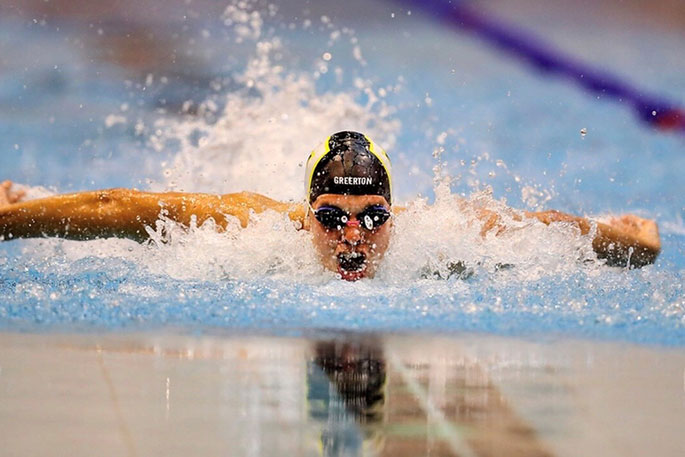 Tauranga swimmer Lochlainn O'Connor will have a busy close to the year in the water – he's heading to the Junior Pan Pacific Championships in Fiji next month before competing at November's world lifesaving youth champs in Adelaide.
He along with Rotorua's Paddy Baylis will represent Bay of Plenty in the national junior Pan Pacs team.
The pair were among an impressive group of 18 athletes who reached tough qualifying times to make the team for the Suva event, named after the 2018 Aon NZ Open champs on Auckland's North Shore earlier this month.
Along with his studies as a year 13 student at Aquinas College the two events on Lochlainn's calendar, with their associated 22 to 24 hour a week training regime, give him a full schedule, but he's got his priorities in order.
"I've been really fortunate with two great coaches - John 'Spindles' Bryant for the surf lifesaving and Tai Daniela for the swimming," Lochlainn says.
"They're all about being clear that the swimming comes before the surf lifesaving. After the swimming's done I can jump in the surf and follow the ocean instead of the black line."
Lochlainn, the fourth member of Tauranga's Greerton Swim Club to have made a national team this year, has qualified for the 200m butterfly at the junior Pan Pacs, a stroke which is generally regarded as swimming's toughest.
"I get the lovely privilege to swim butterfly, while most others are avoiding it," he says. "I wouldn't say it's the hardest one – they're all hard."
As the only male butterfly qualifier in the team he's also taking on the 100m event at the championships, from August 23 to 26.
"And then just to fill up the other days of racing I'll do the medleys as well," he says.
After the Pan Pacs it's onwards and upwards for Lochlainn, with the Olympics firmly on the horizon.
"That is the goal. If you're swimming like I'm trying to swim now it seems stupid not to being aiming for those sorts of elite meets, the senior Pan Pacs, the Commonwealth Games and the Olympics.
"This is one of the steps there."
More on SunLive...