Taupo family seeks charity to save a life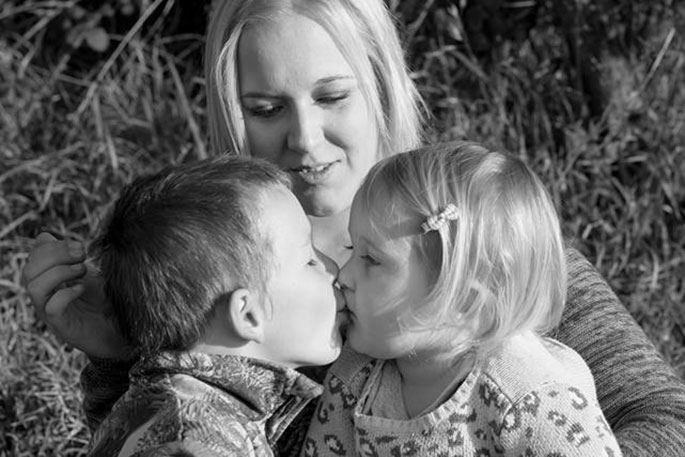 They say as a parent, you do anything you can for your child.
Elyse Johnson's parents are one of many examples of it.
The four-year-old Taupo girl has had a challenging start to life having been diagnosed with diffuseintrinsic pontine glioma, an aggressive brain tumour, at just 28 months old.
At the time of the diagnosis, young Elyse was given a survival time of between two and nine months and yet despite the estimation, she's managed to make it through two years.
Her mother Casey Johnson says it's owed to a combination of natural medicines.
"We immediately began researching alternative medicines that are effective in killing tumours," says Casey.
The most effective medicine she discovered is Tilray CBD THC oil, an oral medicine which costs the family $600 every week.
"Elyse is on the highest dosage out of anyone taking the medication in New Zealand, she takes 6mL a day and has been on it for more than two years.
"She's classed as quadriplegic because the tumour has shut down most of her body functions, but she's not in pain. She still goes to kindergarten, music and swimming.
"She still understands us, and we know what she needs. That's the worst thing about this tumour is it takes everything away from you while you're still fully alert."
Despite this, Elyse's most recent scan has shown the tumour has not only stopped growing, but it's also shrinking. Hence the family's desire to continue with their current treatment methods.
As well as the cannabis oil Elyse is also on: TBL-12, a sea cucumber product which helps to modulate the immune system and costs the family $1685.60 a month; Liquid Hope, another product which is designed to help the immune system and costs $500 every two weeks; and a mix of Vitamin C, turmeric, and essential oils.
The combined cost of the medications totals $4000 a month, meaning the condition is not only life-threatening, but expensive.
"It's getting quite hard on us financially, and we rely a lot on the support of others to get us through."
The family has received more than $90,000 in donations, but the money is running out.
"Elyse is well-supported by the Taupo community who quite frequently will host benefit fundraisers and events to help raise money for her medical costs," says Casey.
An upcoming fundraiser concert is one of many community led efforts, and sees a popular New Zealand musician coming on board to help out with a fundraiser concert in Elyse's honour.
Tiki Taane performs his One Man Band Show at the Great Lake Performing Arts Centre on July 28. Tickets cost $49 and can be purchased from the Ticketek website.
Alternatively you can make a donation to Elyse's Givealittle page and follow her journey on her Supporting Elyse Facebook page.
More on SunLive...