Te Puke repeat Tai Mitchell success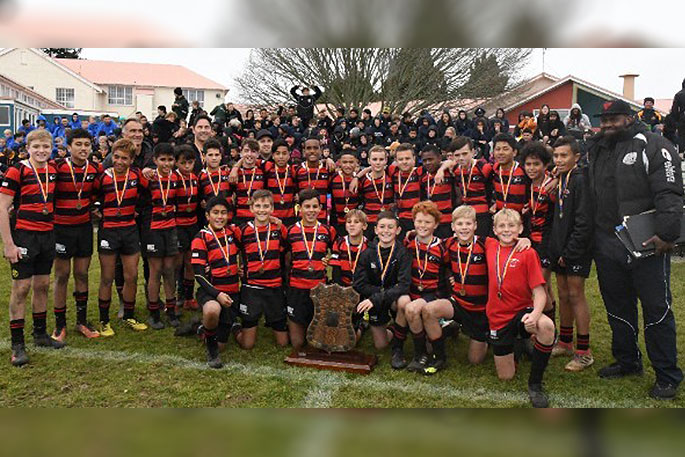 Te Puke are the Bay of Plenty's undisputed junior rugby champions after taking out the Tai Mitchell final at Rotorua Boys High.
They went through the tournament without serious challenge and had little trouble putting away Tauranga West 41-12 in yesterday's decider.
They have now won back to back titles after defeating the same opponents in last year's final.
The playoff for third place was a tighter battle with Tauranga East edging Whakatane 7-5.
Results from finals day of the 2018 Tai Mitchell Tournament:
Tai Mitchell Final:
Te Puke 41 v Tauranga West 12
3rd and 4th playoff:
Tauranga East 7 v Whakatane 5
5th and 6th playoff:
Tauranga North 27 v Rangitaiki 22
7th and 8th playoff:
Rotorua Maroon 31 v Opotiki 26
9th and 10th playoff:
Rotorua Gold 17 v Galatea 17
More on SunLive...