Songs from the great American Songbook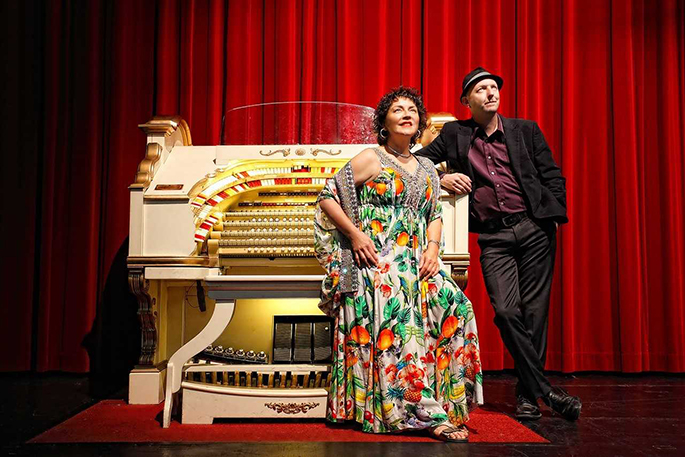 A celebrated Kiwi jazz singer and an internationally acclaimed Aussie theatre organist will breathe new life into songs from The Great American Songbook.
Classic Jazz Standards of a Bygone Era starring jazz singer Ruby Page and theatre organist Scott Harrison will be on at the Baycourt Addison Theatre on Friday July 27 at 7.30pm.
This upcoming show will see Ruby perform songs from legendary jazz divas like Doris Day, Judy Garland, Julie London, Peggy Lee and more, with accompaniment from Scott Harrison who'll be performing on both Baycourt's Mighty 1926 Wurlitzer theatre organ and Magnificent Steinway D-274 grand concert piano.
"Scott Harrison has a huge following here in Tauranga. Over the past two-decades he's performed on our Mighty Wurli numerous times and given our community an absolutely fantastic experience," says Baycourt Manager Megan Peacock-Coyle.
"It's always exciting for us to host Scott's performances, and we are also really thrilled to be welcoming Ruby Page who is making her Baycourt debut at Classic Jazz Standards of a Bygone Era."
Scott has frequently performed on Baycourt's Wurlitzer organ both as a soloistand alongside some of the finest musiciansin Tauranga since his sold out debut back in 1992.
Along with appearances at Baycourt, Harrison has also performed numerous shows in Aucklandand Christchurch, as well as across Australia, United Kingdom and United States.
With a love of the jazz styles of music, Scott is thrilled to be this time teaming up with New Zealand born jazz vocalist Ruby Page for what will be an amazing evening of classic jazz standards.
With a professional career spanning more than 25 years, Ruby is a highly experienced and successful performing artist who is naturally blessed with a warm, sultry, velvet voice.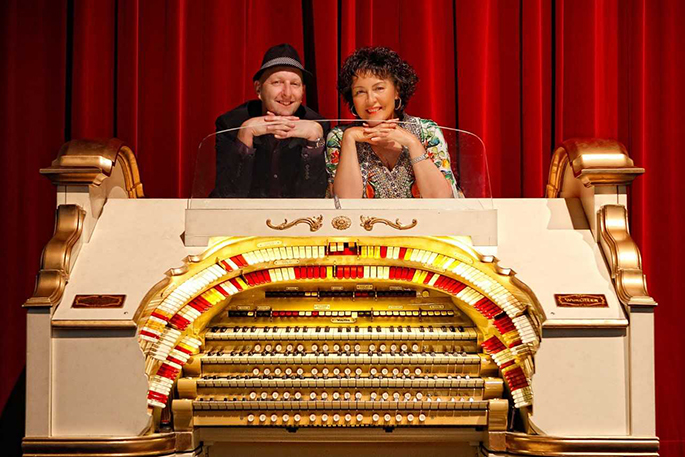 She is a passionate consummate performer who takes her audiences on sublime excursions in jazz laced Ballads, soft Bossas, Sambas and swing music.
With an incredible sense of timing, she draws all her emotions from within and lives the lyrics of the songs.
Joining Ruby and Scott on stage at Classic Jazz Standards of a Bygone Era will be special guest musicians Brian Geoghan (Trumpet/Cornet), John Nicholson (Sax/Clarinet), and Simon Graham (Drums).
Baycourt Presents Classic Jazz Standards of a Bygone Era starring Ruby Page and Scott Harrison at Baycourt Community & Arts Centre Addison Theatre on Friday, July 27 at 7.30pm.
Tickets range from $20.00 to $32.00 (plus service fees) and are available online from Ticketek.co.nz, by calling 0800 TICKETEK, or over the Baycourt Box Office Counter.
More on SunLive...