Council agrees to provisional rates increase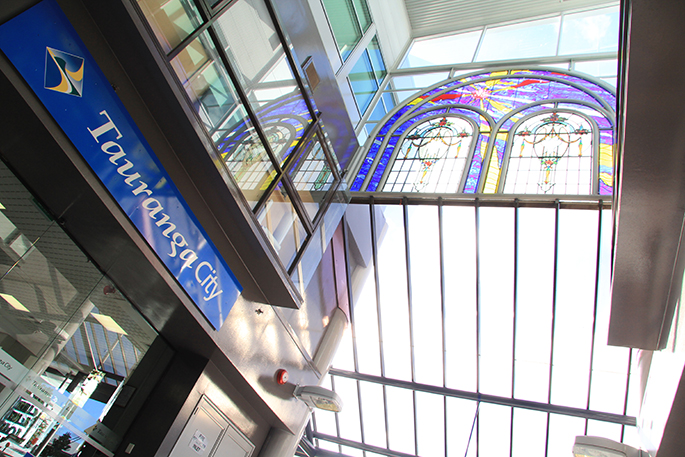 Tauranga's mayor and councillors have agreed to a provisional rates increase of 5.6 percent after two weeks of deliberations on the 2018-2028 Long Term Plan.
This figure includes the provision of rates-funded kerbside glass collections.
The final rates number will be confirmed on 28 June after the audit process is complete.

This provisional rates increase will result in an average residential rate increase of 3.5 per cent and 4.3 per cent including glass collection.
The average commercial increase is 10 per cent.

The other key decisions made by Elected Members during the deliberations were:

Waste and recycling options
Provide an interim rates-funded glass collection service to residential properties, commencing in October 2018 (subject to tender award). And a Council-led kerbside waste and recycling service to residential properties, commencing in 2021.

Library and museum proposals
To invest $35m into a modern, fit-for-purpose city library. Not to proceed with a museum for Tauranga, after considering community feedback from both the LTP consultation and the recent referendum.

Investment in Tauranga's transport network
To support the 'Balanced public transport and active mode' programme of the Tauranga Transport Programme. To support the delivery, in conjunction with the Bay of Plenty Regional Council, of a free-fare trial of school buses in Welcome Bay.

Tauranga Cycle Plan
To accelerating the delivery of the Tauranga Cycle Plan by funding $20m over the next three years, which equates to a $9.8m contribution from Council and a $10.2m contribution from NZTA. Council funding over years one to three is committed and is not conditional on the NZTA subsidy increasing above its current rate of 51 per cent.

From years four to 10 Council has agreed to a $4m per annum investment, which equates to a contribution of $1.96m per annum from Council and a contribution of $2.4m per annum from NZTA. This is a total of $28m over years four to 10, which is not conditional on the NZTA subsidy increasing above its current rate of 51 per cent.

If NZTA increases its subsidy significantly then Council will commit an additional $12.68m over years four to 10. If the NZTA subsidy is increased to 67 per cent this allow for an additional $52m in funding. This additional $12.68m contribution from Council is conditional on a significant increase in NZTA subsidy.

Turret Road acceleration
Funding has been brought forward to accelerate the concept planning and detailed design stages that are already underway for Turret Road, with a view to being ready by 2023 to construct a long-term solution.

Rating structure changes
Council will lower the Uniform Annual General Charge (UAGC) from the current 30 percent to 15 percent to be phased in over three years:
25 per cent on 1 July 2018;
20 per cent on 1 July 2019; and
15 percent on 1 July 2020.
And introduce a differential ratio of 1:1.2. This will also be phased in over the next three years:
ratio of 1:1.067 on 1 July 2018;
1:1.134 on 1 July 2019; and
1:1.2 on 1 July 2020.
Staff will review the provision of targeted rates in addition or for substitution of this differential in future.

Elder housing provision
Council will sell its elder housing portfolio to one or more community housing providers. Money from the sale of the nine villages (246 units) will be held in a reserve to be used to fund elder or social housing.

Funding for the tourism sector
Tourism Bay of Plenty (TBOP) will receive additional funding of $621,000 per annum for 2018/19 to be funded from the airport activity. The funding is for regional marketing and management to grow the visitor economy to $1.45b by 2028.

Staff will also look into options for a targeted rate on short-term rental properties advertised on sites such as Airbnb and Bookabach.

Tsunami alerts and resilience
To install a fixed outdoor public alerting speaker system in the tsunami evacuation zones, at a cost of $1.8m capital expenditure (capex) and $300,000 annual operating expenditure (opex). And to review installation and funding options of in-home alerting systems through the 2019/20 Annual Plan.

Visit http://www.tauranga.govt.nz/council/council-documents/long-term-plans/long-term-plan-2018-2028 for more information.
More on SunLive...