Great craic to be found in Ireland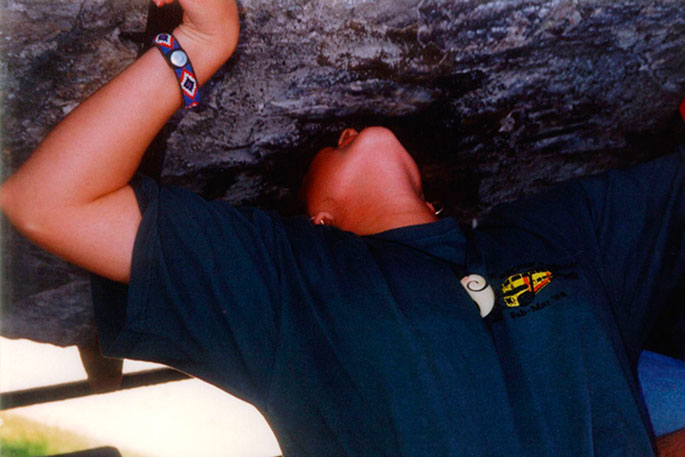 In Ireland, I fast came to learn that not everything is as it seems. Such as the guesthouse in Fethard-on-Sea that wasn't. They had simply never taken the sign down when it closed. Or the pub that doubled as an undertaker in Wexford Town.
The other thing I came away with is that the Irish love good craic. Not to be mistaken with the drug of the same name, but the Irish word for general banter and good times had by all.
Much of this craic can be found in the numerous colourful pubs that dot the countryside, where you can get the best Guinness you'll ever taste in your life and listen to traditional Celtic music that dates back hundreds of years.
My husband and I started and finished our month-long Irish adventure in the capital city, Dublin. Our first discovery was that Guinness really does taste better there. You can visit the Guinness Storehouse, or if whiskey is your preferred drop, the Jameson Distillery.
And, of course, it doesn't all involve alcohol. The Book of Kells, a richly decorated copy of the four Gospels of the life of Jesus Christ, is housed at Dublin's Trinity College.
I love a bit of history, so our first stop was Glendalough in County Wicklow, which is renowned for its early medieval monastic settlement founded in the sixth century. It was beautiful, and we spent a lovely evening staying at the local inn in Laragh. The only problem was we had caught a public bus there and it didn't return for another three days.
We stuck out our thumbs and hitched a ride out to the main highway on the local school bus, and our hitchhiking journey began. I highly recommend hiring a car to travel around Ireland, but we were broke at the time and the Irish just made it so easy, taking us to out-of-the-way places and recommending spots we never would have visited otherwise.
One of those out-of-the-way places was Fethard-on-Sea, the nearest village to the world's oldest operational lighthouse, Hook Lighthouse.
Again, our planning wasn't great and there wasn't much accommodation there. There was the guesthouse that wasn't and a hotel that was fully booked for a function. We ended up in the local bar, where we receive numerous offers of a bed for the night and an invite to the function.
Ardmore, County Waterford, was another seaside village where we felt right at home, eating fish and chips on the beach and having an entire hostel to ourselves.
It is believed to be the oldest Christian settlement in Ireland, and the walk along the cliffs is stunning, taking in the ruins of an old cathedral and an impressive shipwreck on the headland.
Cork is very much a tourist town, and here we visited the old gaol and kissed the Blarney stone at Blarney Castle, believed to give you the gift of eloquence.
From Killarney we took a bus tour of the Ring of Kerry. On a good day the scenery is meant to be stunning, but we didn't see a thing through the heavy mist of a wet day.
We had to settle for a bike ride around the smaller Dingle Peninsula with a couple of fair dinkum Aussie blokes from Tasmania. The ride can be done in a day, but we chose to ride half way and stay overnight in the small village of Ballyferriter where we partook of more Guinness and traditional Irish music.
Staying with friends in Ennis, County Clare we visited The Burren (meaning 'great rock') - a landscape of bedrock incorporating a vast cracked pavement of glacial-era limestone, with cliffs and caves, fossils, rock formations and archaeological sites.
From there we took a hairy ferry ride across to the smallest of the Aran Islands, Inisheer, taking in the views of Galway's famous Cliffs of Moher. Inisheer was stunning in its isolation and tiny enough that we walked its entire circumference in just one day.
We spent a memorable night in Sligo, where we were invited to an after-hours lock-in at a local pub. There was a dozen of us knee-to-knee on wooden benches in the back room with some of the best Irish music I've ever heard played on the traditional bodhran (drum), fiddle and tin whistle. Oh, and plenty of Guinness.
In the seaside village of Portnoo in County Donegal, we stumbled across the annual seafood festival. The seafood wasn't a patch on our Kiwi fare, but good craic all the same.
Many people don't travel to Northern Ireland, but it is worth the time and effort.
We visited Derry, officially Londonderry, which features the only intact walled city in Ireland and stunning murals that depict 'The Troubles', including Bloody Sunday on January 30, 1972 when British soldiers shot 28 unarmed civilians during a peaceful protest march against internment, killing 14. The Museum of Free Derry is a great place to get the real story.
From seaside resort town Portrush we headed on foot to Dunluce Castle, which is on a rocky outcrop accessible to the mainland via a bridge, and by thumb we headed further along the coast to the Giant's Causeway, with its 40,000 interlocking basalt columns and a fascinating story about gentle giant Finn MacCool.
Before sailing back to the United Kingdom from Dublin we visited Northern Ireland's capital, Belfast, where you can check out the ornate snugs (private booths) in the Crown Liquor Saloon and take a black taxi tour of the city's political murals in the Shankill (Protestant) and Falls Roads (Catholic) areas.
Ireland is a country rich in heritage, but not unlike New Zealand in many ways, particularly the easy-going ways of its inhabitants. I have no doubt you'll enjoy the craic.
More on SunLive...