Raise the dough for guide dogs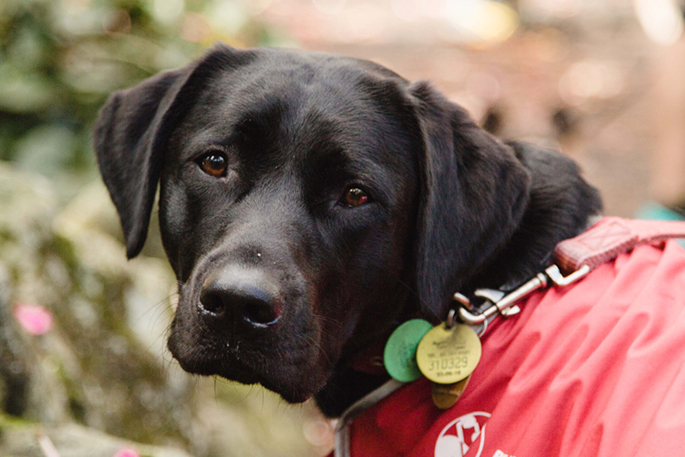 Bake a difference for Kiwis who are blind or have severe sight loss by whipping up a batch of bikkies.
The Blind Foundation's Bikkie Day invites bakers to take part in baking puppy shaped biscuits to sell, where all proceeds will go towards the breeding and training of Blind Foundation guide dogs.
Blind Foundation operations manager Wendy Mellberg Haecker says they provide specially trained guide dogs free of charge to Kiwis who are blind or have severe sight loss.
"Guide dogs act as the eyes for Kiwis who are blind or have low vision and help navigate obstacles such as traffic and hazards, keeping the person they are guiding safe," says Wendy.
are also taught to locate frequently visited destinations and how to travel on public transport, giving the Kiwis they guide independence and confidence to live the life they choose.
"Blind Foundation guide dog puppies need up to two years of training and support from specialist trainers, and volunteer puppy raisers to teach them the ways of the busy world we live in."
Wendy says the continued generous support of the New Zealand public enables the puppies to succeed in their vital work.
"Last year over 1,050 bakers from all over New Zealand raised more than $110,000 for guide dogs.
"The support we had was fantastic and we are hoping to see even more avid Kiwi bakers, of any experience, take part this year."
Registrations are open for Bikkie Day on Monday, July 2. Bakers will receive puppy-shaped bikkie cutters and a welcome pack after registering, to ensure they have everything they need to host a Bikkie Day party in July.
Register for Bikkie Day at bikkieday.org.nz
More on SunLive...