Brick by brick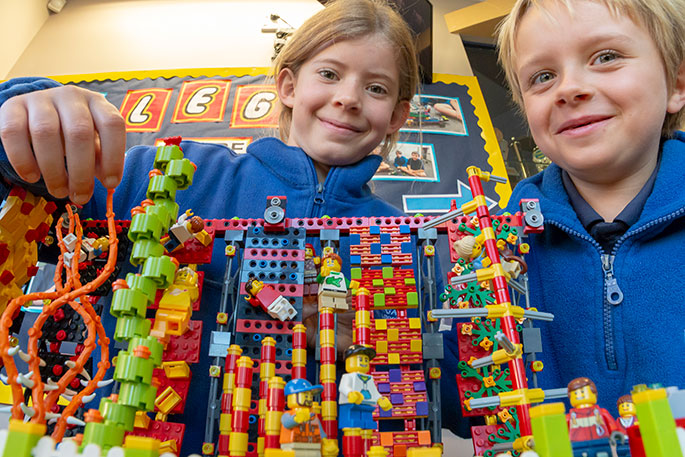 Whether you've created something from them, watched your child's imagination run wild or even regrettably stood on one, there is no doubt the multi-coloured Lego block is a family treasure.
Take a Lego brick and build a masterpiece is the idea behind Tauranga Primary School's Lego Display on June 9 - a Lego event for all generations to enjoy.
Lego fan and parent Jesse Ingham approached the school's fundraising group, Friends of the School, and asked if they would be happy to work to create a Lego show.
"I got the idea when I went to another school Lego show in Te Puke," says Jesse. "They brought over people from the Hamilton Lego users group and I thought 'wow, I could at least do some of this'."
Jesse says interest in Lego has really blossomed and grown in the Bay of Plenty, and they have been overwhelmed by the amount of interest.
"The Hamilton group offered to contribute to the event if we didn't have enough displays, but we've had interest from Whakatane to Waihi," says Jesse.
There will be set displays, such as Harry Potter, Star Wars and Friends, as well as raffle prizes for Toy World Fraser Cove, a 'guess the number of bricks in a box' competition, a big Lego play pit and a mix of second-hand and new Lego sets for sale.
There will also be a competition for Tauranga Primary School pupils, where they can create unique displays within four categories - houses, cars, scenes and other.
"The kids are very excited to see their creations and excited to see others," says Friends of the School member Claire Wilde.
"The competition has only been open for four weeks and some pupils have already handed over their finished creations.
"Everyone has something about Lego that they enjoy, whether it's putting together a set and seeing it come to life or building something from scratch out of your own imagination.
"There's such a variety of topics and genres, and it brings families together. Parents start playing with their kids because they get nostalgic and they remember when they did it."
The Lego Display Show will be held on Saturday, June 9 from 9am-4pm. Tickets will be $5 for anyone over the age of three and can be purchased at the door. Proceeds will go towards the upgrade of Tauranga Primary School's playground.
For more information check out the Facebook Page: BOP Lego Fan Show.
More on SunLive...