Nurse suicides and abuse at DHB - RNZ reveals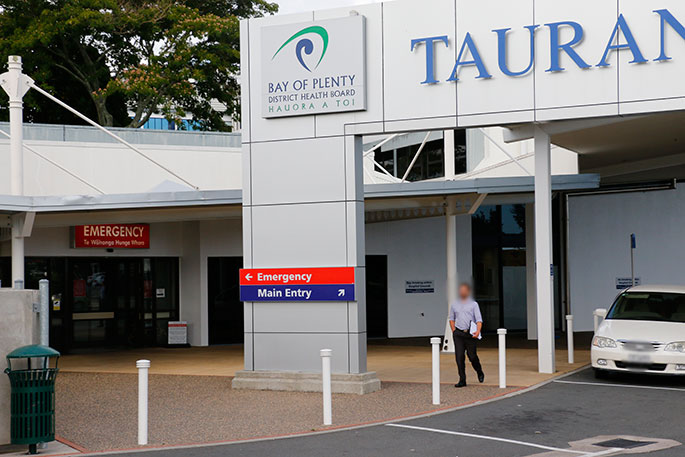 The suicide of at least two nurses who worked at Tauranga Hospital are being blamed on failures by the Bay of Plenty District Health Board to provide a safe work environment, an RNZ investigation has revealed.
A third's suspected suicide is also being investigated by the Coroner.
Nurse Jeremy Avis started working at the hospital in 2013, but by the time he left in 2016, he was 'a shell of his former self', according to his family.
In his first year, Avis was hit across the face by a co-worker. His family told RNZ that when he complained, the BOPDHB, which runs the hospital, told him the co-worker had a medical problem and nothing else was done.
In 2015, his parents says Jeremy felt punished after foregoing normal protocol to save a man's life.
He was put on supervision for six months, during which time, his family told RNZ, he felt belittled and bullied by management.
In an email to a former colleague before he died, Jeremy said he was avoiding his manager "like the plague".
On July 26, 2016, Jeremy committed suicide.
"It's bullying that erodes people's confidence. It just does. It kills them, it destroys them," his mother Mary told RNZ.
A nurse who killed himself in 2013 left behind a note to his colleagues on the ward where he worked at Tauranga Hospital: "I hope you are all happy now that I'm gone. I look forward to meeting you all again in Hell!"
A suspected suicide of another Tauranga Hospital nurse in 2017 is still under investigation by the Coroner. Multiple sources say she felt poorly treated by management.
BOPDHB chief executive Helen Mason told RNZ the suicides are devastating.
"These have been distressing events for all involved; for the families and also for friends and work colleagues."
But she says the DHB has found "significant and material differences" between the accounts given to RNZ by staff who felt mistreated and what appears in the DHB's records, which she says, she "firmly stands behind".
The DHB has repeatedly rejected any allegetions that the organisation condones bullying.
Helen says the DHB "is firmly committed to an anti-bullying culture and take any allegations of inappropriate behaviour very seriously".
More on SunLive...