Search on for most beautiful town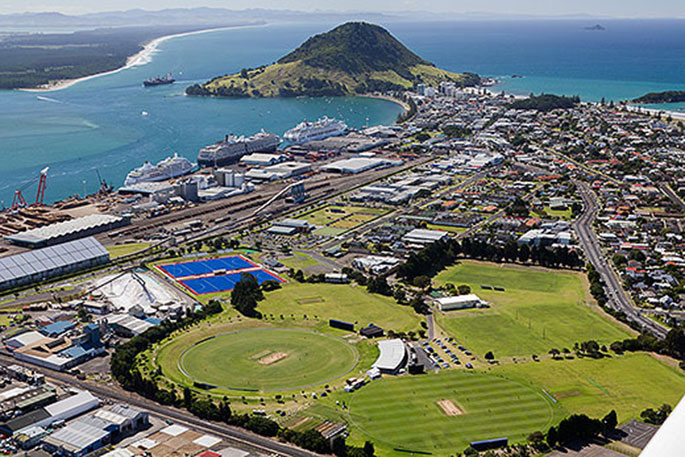 New Zealand towns and cities can now throw their hat in the ring for the title of 2018's Most Beautiful Town and Most Beautiful City.
Entries are now open for the 2018 Beautiful Awards with a new, more simplified entry process.
Towns and cities will be able to submit a more simplified entry form with chosen finalists then being able to showcase their town or city to a new judging panel for the last stage of judging.
The Most Beautiful Town or City that receives the highest score for community beautification and art will also win a Flox mural, designed and painted in their community.
Flox says she is honoured to be judging this year's Beautiful Awards and is looking forward to seeing all of the entries.
"Bringing communities together and enlivening outdoor spaces is a big part of my own painting practice, and it's what these awards are all about.
"I've worked with communities from the Bay of Plenty in the past, particularly Mount Maunganui and Tauranga, and would love to see entries from both areas for this year's awards. Mount Maunganui has done some incredible work with its Street Art Festival. Tauranga also has a number of great creative organisations such as The Incubator Creative Hub that helps incorporate art in to the community."
The awards recognise the positive actions taken by Kiwi communities to enhance the environment and take into account initiatives such as waste minimisation, community beautification, recycling and sustainable tourism attractions.
This year's other guest judge Sally Duggan was selected for her first-hand experience of some of New Zealand's most beautiful places through her role as editor of NZ House & Garden magazine.
"When we ask the people whose lovely homes appear in NZ House & Garden about what they love most about their place, they almost always mention their connection to their local environment and community. I'm loving this chance celebrate our best towns and cities," says Sally.
New Zealand towns and cities have until July 13 to submit their entries for this year's Beautiful Awards.
The winners will be announced at the Beautiful Awards Gala Dinner, to be held at Auckland Maritime Museum on October 26.
This year's judges include:
Flox, one of New Zealand's leading street artists
Sally Duggan, Editor of NZ House & Garden
Heather Saunderson, Keep New Zealand Beautiful CEO.
To enter and for more information on the award categories and criteria visit: https://www.knzb.org.nz/beautiful-awards-2018/
More on SunLive...