A chance of more thunder, showers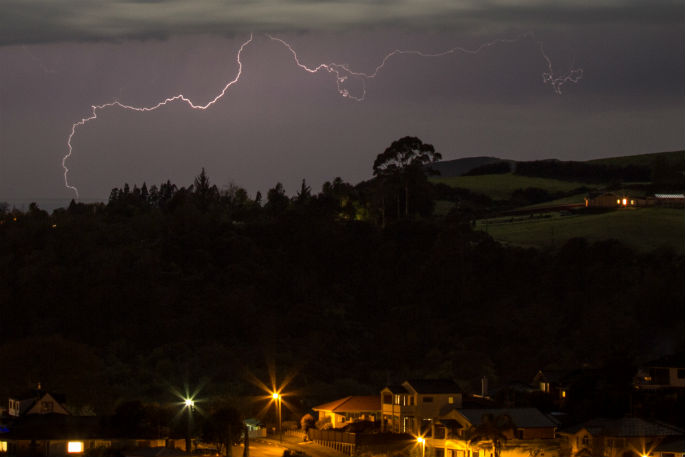 Tauranga weather today is changeable with showers passing – and a possibility of more thunder.
There's already been 100 lightning strikes in the south and west of Tauranga today around 6am, says MetService meteorologist Steve Glassey.
"There is a risk of more in shower activity coming from the west."
There were thunderstorms over most of the North Island overnight and this morning, and that risk will continue throughout the day.
"Basically what you see is what you will get for most of the day."
Winds could be gusty at times as showers blow through on the westerlies. Conditions are expected to ease this evening.
MetService issued a snow warning for SH1 Desert Road Friday morning, valid until 10pm.
Heavy showers are possible this morning and early afternoon which may briefly turn to snow showers. Between 9am and 1pm Friday, up to 1cm of snow may accumulate near the summit.
Saturday will be mostly dry in the Bay of Plenty, but more showers are expected Sunday as the wind goes round to the south.
More on SunLive...