New funds for BOP Coastguard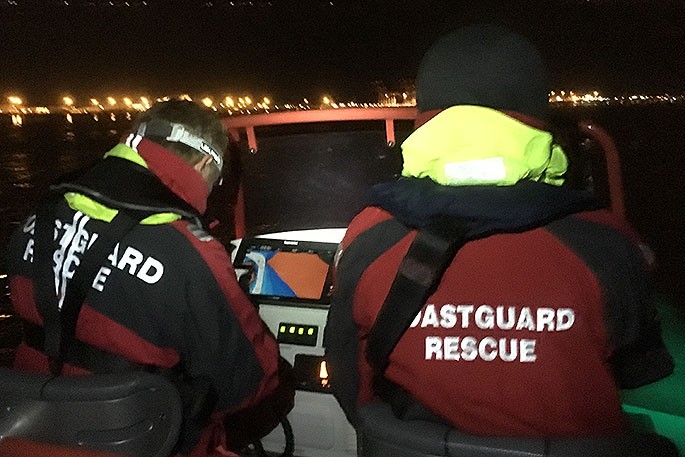 A new $167,430 grant from BayTrust will help regional Coastguard units provide a better level of service and more consistent cover across the Bay of Plenty.
Coastguard's Eastern Region Manager Sunny Peeters says the money will help fund training and safety equipment for hundreds of its volunteer members based at Waihi Beach, Tauranga, Maketu, Whakatane, Opotiki, Rotorua, Taupo and Turangi.
It will also help pay for fuel and maintenance of Coastguard's IRBs, jet skis and larger rescue vessels which are used in the region.
"If a boatie is in trouble on the water, whether they're near a big city or in a small town, they still need the exact same level of service.
"This grant assists us to make sure that level of service is consistent throughout our region."
Last year regional Coastguard crews responded to almost 300 incidents (such as emergencies and mechanical breakdowns) and logged over 30,000 trip reports where boaties radio in to advise of their plans and expected time of return.
"Contacting us gives people peace of mind and alerts us to any potential problems if they fail to turn up again."
Sunny says robust training and resources must be provided to the 284 'wet crew' volunteers and dozens of radio operators plus other ancillary volunteers in roles such as administration, finance and compliance in the Eastern Region so they can perform at the level required.
"The job is risky so there's a particular set of skills required to provide the service to make sure both the public and our volunteers remain safe. The police and Rescue Coordination Centre NZ also need to know we have robust capacity to get the required expertise and equipment to the people who need it.
"We need to deliver the service and do it safely for everyone concerned so that's why training is so important."
Sunny says the money will be used to support Coastguard's nine Bay of Plenty units.
"We count ourselves very fortunate to have BayTrust's support to help fund the locally-based units. We are very grateful.
"It helps because other people who are considering whether to donate or financially contribute see us as a viable proposition because BayTrust has taken the lead and backed us."
BayTrust CEO Alastair Rhodes says creating safe communities is one of BayTrust's key priorities when considering funding applications.
"Coastguard provide an essential service that allows Bay of Plenty residents and visitors alike to get out on the water and enjoy our region's natural resources. Anything we can do to help support their efforts to keep everyone safe is a worthwhile investment."
Rhodes added that in today's health and safety environment, training and compliance are two crucial requirements for all organisations.
"We're pleased to provide this grant to help Coastguard cover those costs so their regional volunteers are trained properly and are ready to spring into action when needed."
More on SunLive...