SPCA warns of new rabbit virus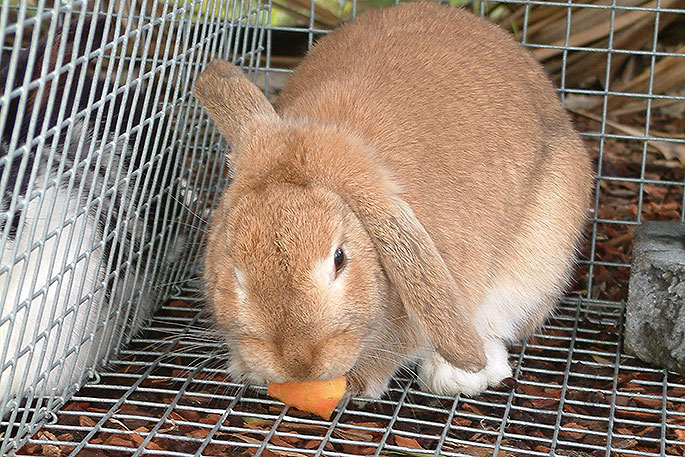 The SPCA is warning rabbit owners to be vigilant after the presence of a new strain of the rabbit calicivirus (Rabbit Haemorrhagic Disease Virus 2 or RHDV2) in New Zealand has been confirmed by MPI.
In a post on the SPCA Tauranga Facebook page, the organisation says one confirmed case in a single wild rabbit has been found on a Marlborough farm.
"However, the virus can spread rapidly and it is not known how widely the virus has already spread; it may already be widespread within New Zealand.
"The Rabbit Haemorrhagic Disease Virus affects rabbits and the European hare. There is no danger to human health or other species of animals but companion rabbits are at risk.
"There is currently no vaccine in New Zealand that provides protection against RHDV2 but MPI has stated that they are working to import a vaccine that can be used to protect companion rabbits. Rabbit owners should keep in touch with their veterinarian to find out when the vaccine is available and, when possible, have their rabbits vaccinated."
The Bay of Plenty Regional Council began releasing a new strain of the calicivirus disease RHDV1 K5 in April, in order to combat wild rabbits in the region.
How to protect against Rabbit Haemorrhagic Disease Virus:
- Contact your veterinarian for up-to-date advice about the best way to protect your rabbit from the virus. - Prevent indirect and direct contact between domestic and wild rabbits. - Avoid cutting grass and feeding it to rabbits if there is the risk of contamination from wild rabbits. Also be careful of fresh vegetables as some may be grown in areas contaminated with RHDV. - If you are in contact with rabbits other than your own, wash your hands with warm soapy water between handling rabbits. - Good insect control is also important and will help reduce the risk of exposure to the virus. Insect control could include insect-proofing your rabbit's enclosure or keeping your rabbit indoors. - Often the best way to prevent contact between domestic and wild rabbits, and avoid exposure of domestic rabbits to insects carrying RHDV, is to keep domestic rabbits indoors. - Clean anything that rabbits come into contact with by using an agent such as 10 per cent bleach, 10 per cent sodium hydroxide, or Virkon (which is available from your local veterinarian).
More on SunLive...