Farmer to be climate change ambassador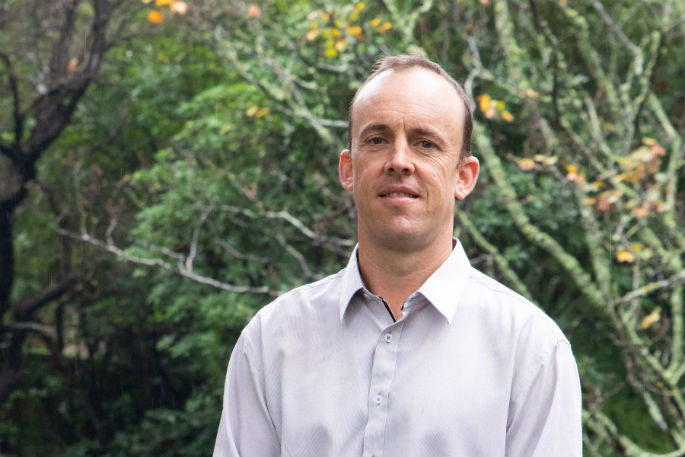 Local farmer Fraser McGougan has been chosen by the dairy sector to be Climate Change Ambassador, the only farmer selected in the Bay of Plenty region.
He is one of fifteen dairy farmers who will be championing the climate change cause as part of the Dairy Action for Climate Change.
It is an 18-month long commitment by the dairy sector to help farmers understand climate change, the scientific research underway, and the environmental mitigations they can undertake on their farms right now to reduce their emissions.
"Fraser strives to farm using best environmental practice for his farm," says DairyNZ chief executive Tim Mackle. "He runs his farm profitably and sustainably, and has undertaken to share his knowledge and learning with others.
"From today he will work with the rural community to help other farmers understand the challenge of climate change and what options they have right now to reduce biological emissions on their farm."
Fraser McGougan is a fourth-generation farmer running the family farm of 420 cows. He and his wife aim to focus on what they can do well and keeping costs down. The McGougan's won the Best People Leadership in the Dairy Business of the Year awards, as well as Low Input with Best Financials and Best Bay of Plenty-Central Plateau Farm Performance in 2016.
"As younger farmers we are looking to the future," says Fraser. "I want our farm to be seen as an example of what can be done on a pretty standard farm, while balancing profitability and environmental standards.
"Small steps now lead to big differences down the track. We've already reduced our use of fresh water, decreased nitrogen use and are retiring and replanting native bush. But I know we are just at the beginning of this journey.
"All farms are different, and one size doesn't fit all – but I look forward to working with other farmers who are heading in the same direction."
More on SunLive...