Te Puke hosts shooting competition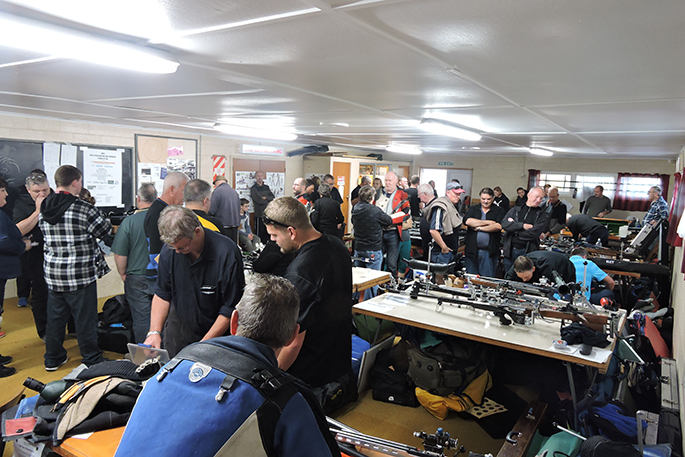 The 2018 Teams of 10 competition – the North Island's largest annual indoor target shooting competition – was hosted by the Waikato Smallbore Rifle Association in Te Puke over the weekend.
It is the first time since 1986 that the competition has been held in the Bay of Plenty, and with 150 competitors plus, reserves, managers and supporters it was a larger event than local ranges usually support.
Waikato Smallbore Rifle Association Teams of 10 coordinator Elizabeth McLeod says generally a pop-up range is created in a hall.
"However this year our venue was cancelled at late notice and, thanks to support from Seeka Kiwifruit Industries, the Te Puke range was upgraded to cope with 15 teams from all over the North Island."
The competition goes back to 1961 and is fiercely contested amongst the various regional shooting associations, with Waikato/BOP defending the title they won last year.
Teams compete in a relay like manner with two rounds of 10 targets per shooter.
"After 19 details teams are often only separated by a few points, and the final shooter is under immense pressure, with places often being determined by the final shots," says Elizabeth.
"A bullseye is the highest score achievable at 10.1 so the highest possible team score is 4000.400."
Manawatu won this year's event with a new record of 3930.208, followed by Waikato/BOP on 3904.176, and Taranaki in third on 3880.151.
Indicating the depth of talent in the region, the Waikato/BOP B team came in strongly at fifth place also.
Top shooter was Ryan Taylor of Horowhenua, who was fresh from returning from the Commonwealth Games.
More on SunLive...