Heavy downpours in Eastern Bay of Plenty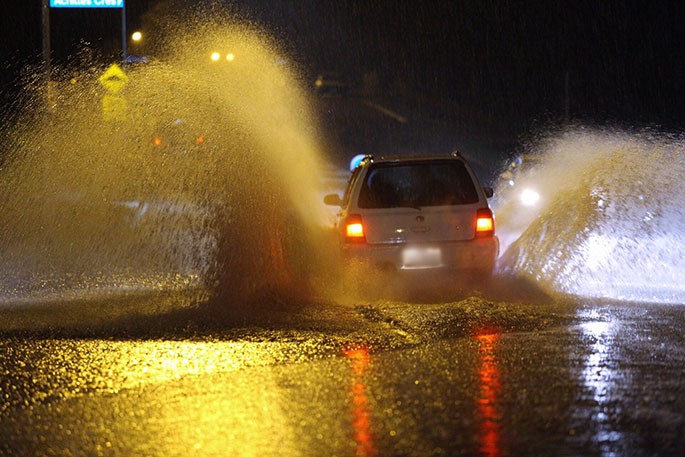 Almost 105mm of rain has fallen in the Eastern Bay of Plenty area since around 9pm until 5am.

"There's a band of very localised falls around Whakatane," says MetService meteorologist Arno Dyason.
In the hour from 3-4am about 44mm of rain was recorded at Whakatane aerodrome, with another 18mm from 4-5am.
Altogether from 9pm Monday to 5am Tuesday, almost 105mm fell at the aerodrome.
"That's pretty significant, but it's very isolated. It's a really localised area just over Whakatane, just a very slow moving band of showers around the area," says Dyason.
MetService issued a severe thunderstorm watch for eastern Bay of Plenty at 4.42am.
"There's not a lot of lightning associated with it. It's mostly heavy rain."
During the day there was a risk of heavy rain and thunderstorms in the Taranaki, Waitomo and Taumaranui area, and also for the northwest of the South Island.
Despite the early rain in Bay of Plenty, most of the top half of the North Island is forecast to have fine spells on Tuesday, for the most part with just a few showers possible.
There could be some showers or occasional rain around for the lower North Island and for Canterbury, while the bottom of the South Island has a chance of a fine day.
More on SunLive...