Plunket, Star Wars and weather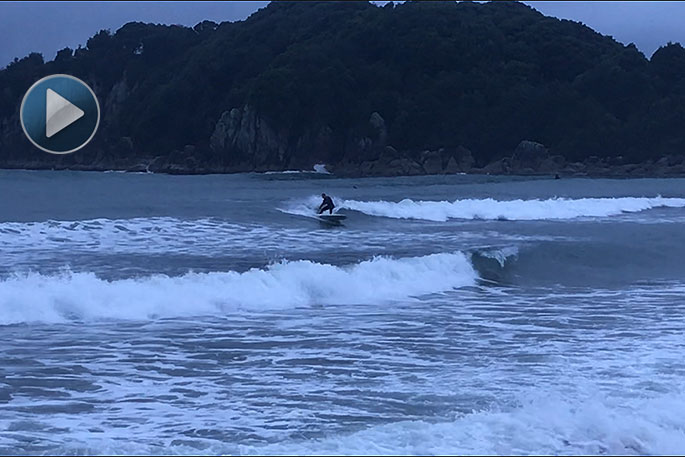 Click the image above to watch the video
The weather forecast today is for rain, with a chance of it being heavy, but becoming fine in the morning.
There's a low northerly breeze, and there may be a few afternoon showers.
It's a one-clothing layer day today with a high of 21 and an overnight low of 14 degrees. Humidity is 100 per cent.
Low tide is at 11.50am and high tide is at 6pm. There's a sea swell of .5m with a sea temperature of 18 degrees. Sunset tonight is at 5.13pm.
If you're going fishing the next best fish bite time is between 10am and 12pm.
In NZ history on this day in 1866, the General Grant, which was sailing from Melbourne to London, hit cliffs on the west coast of the main island in the subantarctic Auckland Islands.
Fifteen of the 83 people on board survived the sinking, but only 10 of them were ultimately rescued 18 months later.
In 1870 the first game of rugby was played in NZ. Around 200 people were on hand at Nelson's Botanic Reserve to watch a new version of rugby football brought to New Zealand by Charles Monro.
On this day in 1907 the Plunket Society was formed. Dr Frederic Truby King helped form the Society for the Promotion of the Health of Women and Children at a meeting in Dunedin Town Hall.
In 1941 a New Zealand minesweeper was sunk near Hauraki Gulf. The minesweeper HMS Puriri was the second victim of mines laid off the Northland coast by the German raider Orion. Five of its crew were killed.
In world history on this day in 1796 English physician Edward Jenner gave the first successful smallpox vaccination. In 1853, Gail Borden applied for a patent for condensed milk.
In 1897 Guglielmo Marconi sent the first communication by wireless telegraph. On this day in 1948 Prime Minister David Ben-Gurion established the State of Israel. In 1973 the U.S. space station Skylab was launched.
Today is the birthday of German physicist Gabriel Daniel Fahrenheit, Born in 1686, Gabriel was a scientific instrument maker and the inventor of the thermometer. It's also the birthday of film director and producer George Lucas.
Born in 1944, George once said "Learning to make films is very easy. Learning what to make films about is very hard", and "I thought Star Wars was too wacky for the general public."
To get involved in some of the many activities happening around the Bay, please check out our What's on page.
Have a great day!
More on SunLive...