What's On? Mother's Day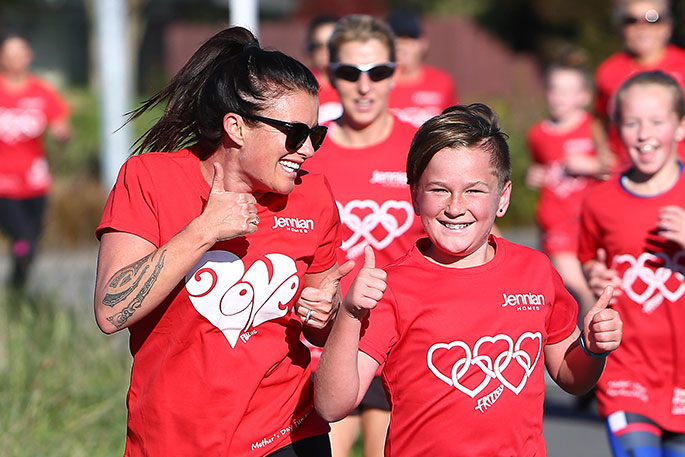 It's the second Sunday in May, and that means it is Mother's Day.
It's the day set aside to celebrate mums for all they do – and if you really start to think about it, they do a lot!
So thanks mum, for all the home-cooked meals and sewing that button back on my chinos in time for Friday night. I love you.
Today the MetService is forecasting periods of rain, which could become heavy. The high is for 21 degrees, though, so at least it shouldn't be too cold if you want to take your mama out to a nice café for brunch.
At Kulim Park this morning, mothers and daughters will be running or walking together as part of the Jennian Homes Mother's Day Fun Run/Walk.
There's a reason Jennian Homes runs this event every year. Heart disease is the single biggest killer of Kiwi women, claiming the lives of more than 3000 women each year.
Once again they have partnered up with the Heart Foundation to support its Heart Foundation for Women campaign, which aims to help stop Kiwi women dying prematurely of heart disease.
The Tauranga run begins at 10am, and each entrant will receive a souvenir event t-shirt as part of their entry fee, designed by iconic Kiwi artist Dick Frizzell.
If the weather really deters you from going outside, you could always check out the lights installation at the Tauranga Art Gallery, where you can enter Submergence, an atmospheric, suspended garden of light created by the collective Squidsoup.
It has been described as "a large, immersive, walkthrough experience", and uses up to 8064 individual points of suspended light to create feelings of presence and movement within physical space. So head along and have a nosey, if you haven't already.
For more of What's On, check out today's other listings below:
WHAT'S ON – Sunday, May 13:
Art on the Strand
Art for Sale by Tauranga Society of Artists. Weather permitting. 9am-4pm. The Strand, Tauranga.
Bible Seminar
1:45pm Greerton Senior Citizen's Hall, Maitland St, Greerton. Title: "Imperfect Patriachs: Jacob" Interactive, Q&A. All welcome. Vic 543 0504
Christianity Explored
Come & join us as we explore who Jesus is, & why he came. 6pm Mt Bible Chapel, Monowai St, Mt Maunganui. Len 021 230 2210
Golden Oldies Rugby
Golden Oldies rugby needs you. Tauranga Old Stars needs new players. For fun games, post match celebrations & social activities email taurangaoldstars@gmail.com for more info
Mount Bible Chapel
Join our Sunday Worship at 10am. Teaching topic: "The Holy Spirit, advocate and comforter." Mount Bible Chapel Monowai St Mt Maunganui. Len 021 230 2210
Sunday Sessions Music Group
Gathering of musicians, singers, music lovers of all kinds. With a relaxed, let's have fun feel. Playing music together every Sunday 4:30pm-5:30pm. $15. Ph 0274 751 023
Tauranga Underwater Hockey Club
Meets every Sunday during school term time (except holiday weekends) at Baywave. 5pm for beginning players & 6:15pm for experienced players. More info: emailtuwh@gmail.com
More on SunLive...