Womens' rugby kicks off in the Bay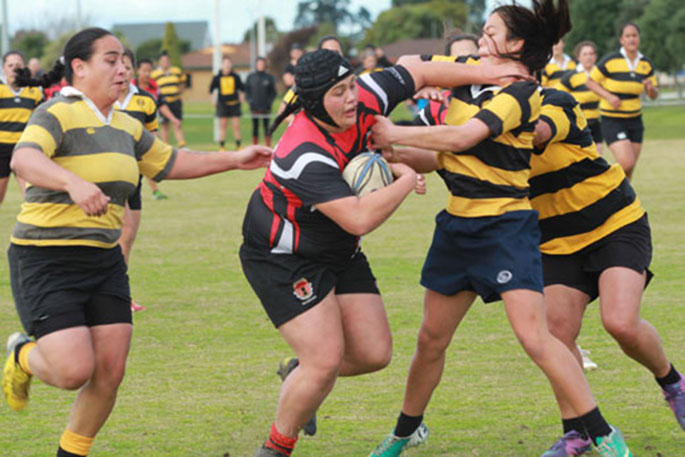 It's Mothers' Day on Sunday and so it's a fitting time for the Baywide club rugby womens' premier competition to kick off.
Waikite will play Whakarewarewa. And Waikite coach Shane Wilson is looking forward to seeing new faces in the game after he lost a couple of players to overseas contracts.
"I just want to see our girls doing what they do best, not trying to try not to emulate what the other girls had.
Whakarewarewa coach Ron Preston is also excited about his new talent.
"A lot of new girls, ladies with some real potential, and it will be a good challenge coming up against Waikite."
The womens draw for Sunday is Rangataua Women v Waimana Women, Waikite Women v Whakarewarewa Women, Rotoiti Women v Rangiuru and Matata WWomen a bye.
Meanwhile the mens' Farmlands Co-operative Baywide club rugby enters its ninth round with just two remaining before the competition splits into the three divisions – premier one, premier two and division one.
Current leaders Te Puna (premier) and Opotiki (division one) have secured their spot, where other teams' are still vying for positions. It would seem the top eight in premier competition is all but decided. But in division one it's a close call with just a point separating four teams.
Rangataua plays Paroa this weekend and it's a must win for Rangataua to ensure they are not scrapping it out for the final position in the top eight. Rangataua head coach Aramahou Ririnui says he wants to see an improvement in accuracy and concentration, especially when executing set pieces.
Papamoa faces a stern challenge from the young Opotiki side sitting on the top of the table. Opotiki head coach Richard Howie will be asking his players to maintain strategies that have been working for them.
"Make sure we are putting more pressure on them and turning defence into attack."
Papamoa coach Paul Sloane says it's important for his team to build towards an 80 minute performance.
"In the last few weeks we've felt the score hasn't really reflected the game. We have been our own worst enemy at times."
So this weeks premier games are Whakatane Marist v Tauranga Sports at Rugby Park, Mount Maunganui v Ngongotaha at Blake Park, Rangataua v Paroa at Te Ariki Park, Whakarewarewa v Greerton Marist at Puarenga Park, Te Puke Sports v Rotoiti at Murray Salt, Arataki v Te Puna at Arataki Park.
And division one game are Judea v Waimana at Maharaia Winiata Memorial Park, Ruatoki v Marist St Michaels at Tuhoe Park, Murupara v Poroporo at Ngati Manawa, Kahukura v Te Teko at Kuirau Park, Waikite v Rangiuru at Bellevue Road and Opotiki v Papamoa at Princess St Reserve
The womens draw for Sunday is Rangataua Women v Waimana Women, Waikite Women v Whakarewarewa Women, Rotoiti Women v Rangiuru and Matata Women are bye.
More on SunLive...