Treemendous tree planting idea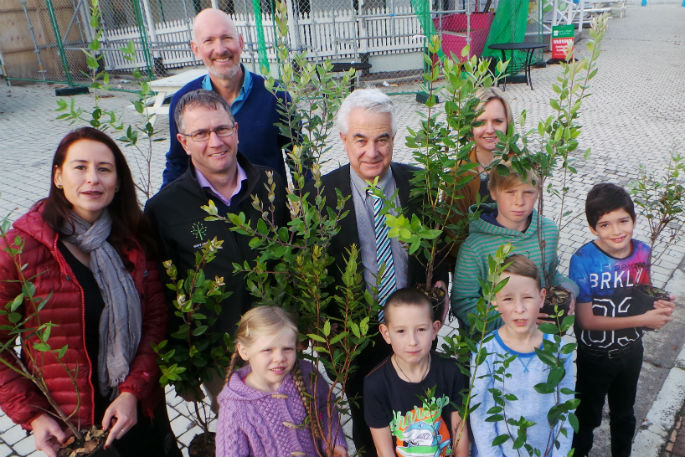 Tauranga Envirohub has a Mayoral Mother's Day gift in mind this year, giving pohutukawa trees instead of flowers. They last longer, and help out the environment for the future.
Grown from seed from the Mauao pohutukawa by Geoff Canham Consulting, the Envirohub at the Historic Village on Seventeenth Avenue has trees that people can take away as gifts or that they can buy as a donation for planting by Envirohub volunteers.
The donated trees will be incorporated into the Treemendous Tree Plant on May 19.
"They are provided to Envirohub to help everybody find good homes for them," says Geoff.
"It coincides with Envirohub's campaign for Autumn. If you are going to do one tree planting, why not make it a gift and get the whole family involved. Leave a legacy."
Envirohub manager Laura Wragg says it is a first for the centre and one they want to repeat.
"We would love to make it a regular thing, we have had so much positive feedback," says Laura. "We will see how this one goes and certainly look at doing something similar again.
"Some people are getting physical trees for them to plant themselves on their own property, but most people are buying the tree for their mother but asking for it to be planted by our volunteers on the community planting day on the 19th."
More on SunLive...