Teen tobacco use at historic low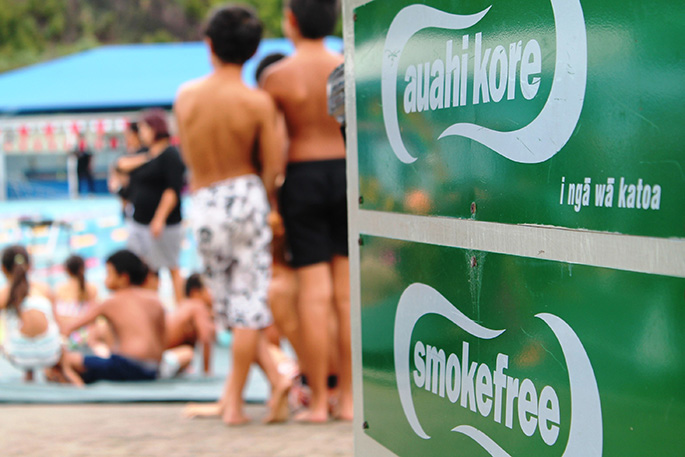 Teen tobacco use has dropped to a historic low across New Zealand, bringing renewed hope of progress on our nationwide journey to smokefree.
Findings from the Action for Smokefree 2025 (ASH) survey have revealed not only are an ever-increasing number of people stubbing out their cigarettes, but there has been a significant decrease in the uptake of smoking amongst students.
Recent data shows 2.1 per cent of Year 10 students surveyed smoked daily, down from 15.2 per cent in the year 2000.
In addition, the number of students who have never smoked has increased from 33 per cent in the year 2000 to 82 per cent in 2017.
This overall decline in tobacco uptake and support for a smokefree generation is echoed locally. Recent controlled purchase operations (CPOs) of tobacco retailers conducted by Toi Te Ora Public Health have been met with encouraging results.
CPOs involve an underage person attempting to purchase tobacco from retailers under controlled conditions with the purpose of reducing the impact of tobacco related harm, especially in young people, by checking retailers' understanding and adherence to tobacco legislation. None of the 11 retailers visited by Toi Te Ora sold tobacco to an underage person.
The series of compliance checks were conducted in the lead up to Smokefree May, which promotes and encourages smokefree lives and has the theme, 'It's about whanau'.
"Smokefree May reminds us of the importance of protecting children from exposure to tobacco," says Medical Officer of Health Dr Phil Shoemack. "This includes reducing access to tobacco products.
"It is pleasing to see local tobacco retailers visited across the Bay of Plenty and Lakes districts are meeting their legal responsibilities and refusing to sell to children."
Phil believes we all have a part to play to continue to clear the air.
"If we protect children from exposure to tobacco marketing and promotion, reduce the supply of, and demand for tobacco, and provide the best possible support for quitting, we will achieve the Smokefree Aotearoa goal."
Is today the day you give quitting a go? A local stop smoking service can provide one on one support and walk alongside you during your quit journey. To find one in your area visit www.smokefree.org.nz/help-advice/stop-smoking-services
More on SunLive...