Rainy weekend ahead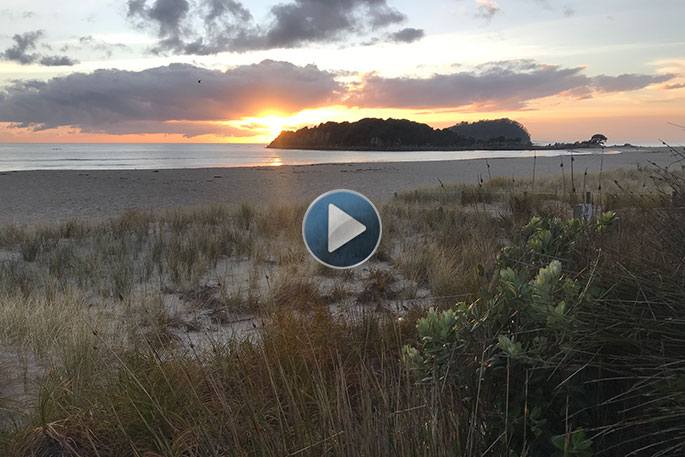 Click the image above to watch the video
The weather forecast today is for a generally fine day with high cloud, and areas of morning low cloud or fog. Also northeast breezes.
It's a two-clothing layer day today with a high of 19 and an overnight low of 14 degrees. Humidity is 98 per cent.
Low tide is at 8.30am and high tide is at 2.30pm. There's a sea swell of .3m with a sea temperature of 18 degrees. Sunset tonight is at 5.17pm.
If you're going fishing the next best fish bite time is between 7 and 9pm.
In NZ history on this day in 1897 NZ's first woman barrister and solicitor was appointed. Following the passage of the Female Law Practitioners Act 1896, Ethel Benjamin became the first woman to be admitted as a barrister and solicitor of the Supreme Court of New Zealand.
In 1925 on this day, William Massey died. A gruff Ulsterman from South Auckland, William Ferguson Massey, or 'Farmer Bill' as he was known to many, is our second-longest-serving prime minister.
On this day in 1960 all-white All Blacks left for South Africa. Despite protests, the controversial rugby tour went ahead. The issue of sporting ties with South Africa would eventually split the country in 1981.
In world history on this day in 1503 Christopher Columbus discovered the Cayman Islands.
In 1796 Napoleon Bonaparte won a brilliant victory against the Austrians at Lodi bridge in Italy.
In 1857 the Bengal Army in India revolted against the British. In 1872 Victoria Woodhull became the first woman nominated for U.S. president.
On this day in 1940 Winston Churchill succeeded Neville Chamberlain as British Prime Minister. In 1941 England's House of Commons was destroyed during the worst of the London Blitz: 550 German bombers dropped 100,000 incendiary bombs.
In 1960 the USS Nautilus completed the first circumnavigation of the globe underwater. In 1994 Nelson Mandela was sworn in as South Africa's first black president.
Today is the birthday of English novelist Richard Adams who wrote 'Watership Down'. Born in 1920, he once said "I'd rather succeed in doing what we can than fail to do what we can't".
To get involved in some of the many activities happening around the Bay, please check out our What's on page.
Have a great day!
More on SunLive...