Mining company fined after worker death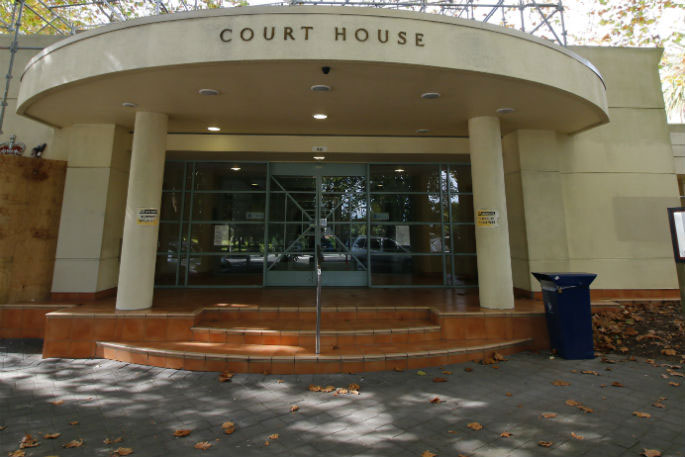 OceanaGold has received a fine of $378,000 under the Workplace Health and Safety Act 2015.
The fine comes after its acceptance of liability for the death of Tipiwai Stainton in July 2016, and reparations of $350,000.
OceanaGold Waihi General Manager, Bernie O'Leary, says the company deeply regretted the loss of one of its staff and accepted that it was responsible for his death.
"Tip was our colleague, friend and a member of our Mines Rescue Team.
"He died at our mine, on our watch. We accept responsibility for what happened and have been working alongside his family to make sure that as a company, as workmates, and as friends we continue to do everything possible to support them and prevent this from ever happening again."
Tipiwai Stainton was killed on 28 July 2016 when the loader he was driving entered an underground void at the company's Correnso mine in Waihi.
Despite the efforts of OceanaGold's Mines Rescue Team, he died at the scene.
OceanaGold Corporation President and Chief Executive Officer, Mr. Mick Wilkes, who attended the sentencing, says the loss of the company's employee had been deeply felt.
"Tipiwai was a valued and respected member of our Waihi team, whose workmates describe him as 'mighty kauri'.
"Our operations adhere to global best practice safety standards, but we will always strive to improve those standards to protect our greatest asset, our people," he said.
"Bernie O'Leary and our team at Waihi have been working to make sure this sort of tragedy does not happen again to one of our own, or anybody in an underground mine. The new work practices that they developed following this accident will raise standards across our industry."
Bernie O'Leary said Mr. Stainton was operating his 50 tonne machine according to established industry and company practices for underground mines.
"Despite being industry standard, those practices were not good enough," says Bernie.
"Immediately after the accident we commenced an extensive investigation and have modified our work methods so staff no longer undertake this activity, eliminating the possibility of this happening again. While it's a positive development, we are very aware it won't bring our friend and colleague back.
"Our new Standard Operating Procedure has been shared across all our operations, and with our industry colleagues in underground mining."
In making its judgement the Tauranga District Court acknowledged the actions OceanaGold took to provide care and reparations for the family of Tipiwai Stainton, immediately suspend operations, conduct a full investigation, cooperation with the regulatory authorities, and development of a permanent solution to a long-standing safety hazard for the mining industry.
Notes:
- A final fine of $378,000 was imposed.
- Reparations of $350,000 were ordered.
- Voluntary reparations totalling $660,000 have already been paid.
- Costs of $3672 were ordered.
- Oceana Gold (New Zealand) Limited was charged under sections 36(1)(a), 48(1) and (2)(c) of the Health and Safety at Work Act 2015.
• Being a PCBU failed to ensure, so far as was reasonably practicable, the health and safety of workers who work for the PCBU, while at work in the business or undertaking, namely working at the Waihi underground mine and that failure exposed workers, to a risk of death or serious injury arising from a fall from height.
- The maximum penalty is a fine not exceeding $1,500,000.
More on SunLive...