Police station rammer accused denies all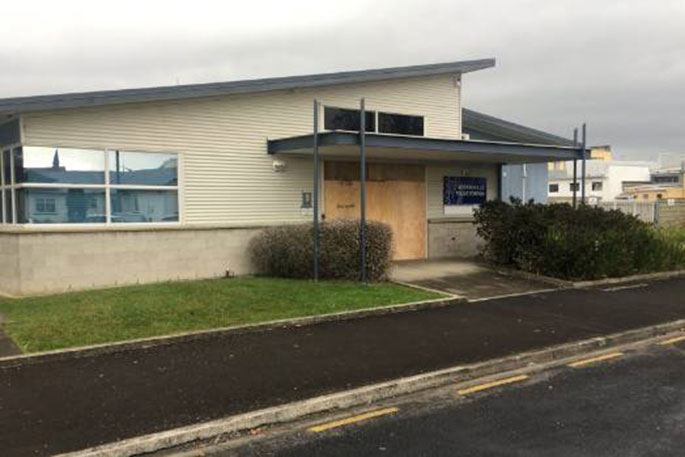 A man who allegedly stole a 10-tonne truck and then used it to ram the Morrinsville Police Station before deliberately trying to smash into the police cars pursuing him, is denying the charges against him.
The 54-year-old Te Aroha man, who was granted name suppression at his first appearance in the Hamilton District Court on Monday, is charged with assault with a weapon, - namely a Kenworth truck - intentionally damaging the frontage of the Morrinsville Police Station, attempting to damage the truck with fire, resisting police, failing to stop for police, and dishonestly taking the $150,000 Kenworth, the property of Pyramid Trucking Ltd.
At his second appearance on Tuesday, the man entered not guilty pleas to all of his charges through his counsel Charles Bean.
He was granted bail by community magistrate Kathryn Wilson, who also allowed for the man's name suppression to be continued until the date of his next appearance: a case review hearing on June 26 at the Morrinsville District Court.
The conditions of his bail include that he not drive, not consume drugs or alcohol, and not to make threats or offer violence to any person.
Police allege the truck was reported stolen from Pyramid Trucking-Turley Motors in Stanley Avenue, Te Aroha, on Saturday night. Just minutes later, police say, it was rammed into the Morrinsville Police Station.
After leaving the scene, he was spotted shortly after on State Highway 26, heading towards Te Aroha.
Police further allege he not only failed to stop when signalled, but drove straight at two police cars before again speeding off.
Police caught up with the truck again in Te Aroha where, they say, the driver again drove at two police cars.
The police Eagle helicopter by then was on the scene and multiple cordons and road spikes were deployed.
Police fired two gunshots at one of the truck's front tyres, which brought the alleged joyride to a stop.
More on SunLive...