Bridge repair work wrapping up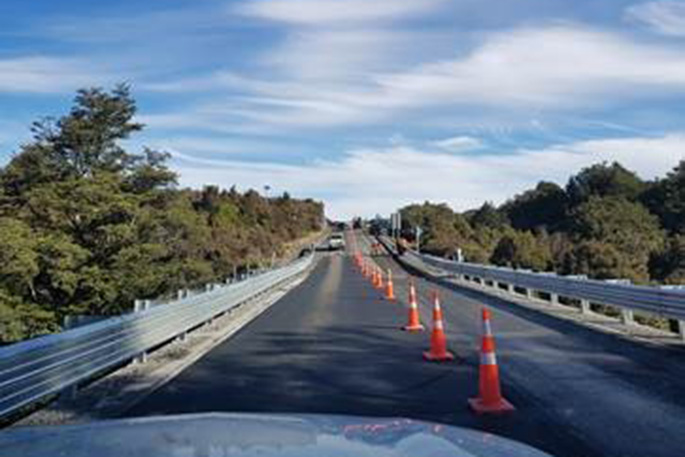 Work is wrapping up on a major repair job on a State Highway 1-Desert Road bridge, which has been down to a single lane for several months.
The New Zealand Transport Agency says the Waihohonu Stream Bridge is now open to two-way traffic without any restrictions.
The bridge was badly damaged in a truck crash last winter and the repair work has involved structural strengthening and a new concrete deck. The bridge has been down to single lane under stop-go since work started in February, and there have been two full closures and detours while the deck was poured.
"This has been a difficult job for us and disruptive for people using the road so we are pleased to have it finished," says NZTA Waikato transport system manager Karen Boyt.
"It has been a particularly difficult time for the freight industry – with weight and dimension restrictions during the one-way period and the detour route during closure not being suitable for all classes of trucks. So we thank them for their patience."
Other repair and maintenance work on State Highway 1 in the Central Plateau has also been carried out over the summer season.
"This is also winding down now so our customers can expect more reliable travel times on this route."
More on SunLive...