Red Cross Day and the weather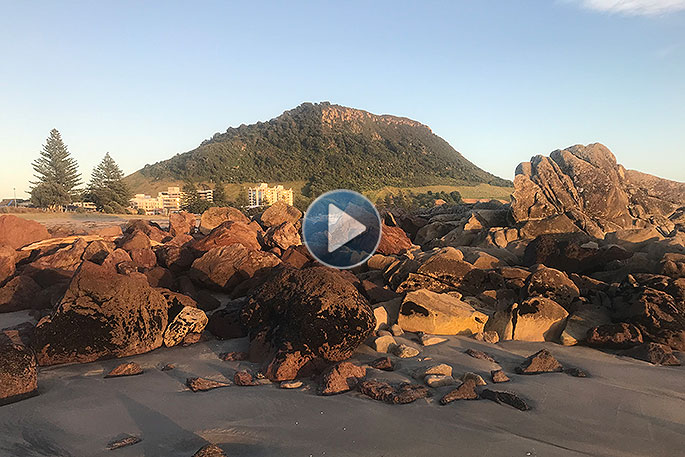 Click the image above to watch the video
The weather forecast today is for a fine day with southwesterly breezes.
It's a two-clothing layer day today with a high of 21 and an overnight low of 12 degrees. Humidity is 86 per cent.
High tide is at 12.40pm and low tide is at 6.60pm. There's a sea swell of .4m with a sea temperature of 18 degrees. Sunset tonight is at 5.18pm.
If you're going fishing the next best fish bite time is tomorrow between 6am and 8am.
In NZ history on this day in 1926 the New Zealand Railways Magazine was launched.
Originally intended as a journal for the Railways Department's 18,000 staff and their major customers, New Zealand Railways Magazine evolved into a hugely popular general-interest periodical.
On this day in 1970 'Cheryl Moana Marie' hit number one.
Pop singer John Rowles established himself as an international star in the late 1960s. His hit single 'Cheryl Moana Marie' sold a million copies worldwide.
In world history on this day in 1794 the United States Post Office was established. In 1886 Atlanta pharmacist John Pemberton invented Coca Cola. In 1895 China ceded Taiwan to Japan under the Treaty of Shimonoseki.
In 1919 the first transatlantic flight by a navy seaplane took off. In 1933 Mahatma Gandhi—actual name Mohandas Karamchand Gandhi—began a hunger strike to protest British oppression in India.
On this day in 1945 the final surrender of German forces was celebrated as VE (Victory Europe) day. In 1967 boxer Muhammad Ali was indicted for refusing induction in U.S. Army.
Today is the birthday of Jean Henri Dunant. Born in 1828, the Swiss philanthropist was the founder of the Red Cross and YMCA, and the first recipient (jointly) of the Nobel Peace Prize.
The 1864 Geneva Convention was based on Dunant's ideas. His birthday is celebrated as World Red Cross Day and Red Crescent Day.
He once said "Why could not advantage be taken of a time of relative calm and quiet to investigate and try to solve questions of such immense and worldwide importance?"
World Red Cross Day is also known as World Red Cross and Red Crescent Day which is observed every year on May 8 by paying tribute to the volunteers for their unprecedented contribution to the people in need.
This day is dedicated to the people who suffer from Food Shortage, Natural Calamities, War as well as disease of the Epidemic.
The theme of World Red Cross Day 2018 is "Memorable smiles from around the world".
To get involved in some of the many activities happening around the Bay, please check out our What's on page.
Have a great day!
More on SunLive...