A week of sunshine ahead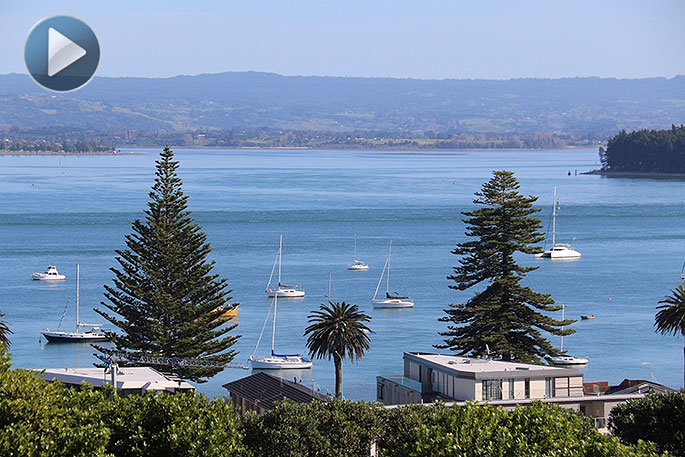 Click the image above to watch the video
The weather forecast today is for a fine day with southwesterly breezes.
It's a two-clothing layer day today with a high of 19 and an overnight low of 10 degrees. Humidity is 84 per cent.
High tide is at 11.50am and low tide is at 6.10pm. There's a sea swell of .4m with a sea temperature of 18 degrees. Sunset tonight is at 5.20pm.
If you're going fishing the next best fish bite time is between 5 and 7pm.
In NZ history on this day in 1846 a devastating landslide obliterated the Ngāti Tūwharetoa village of Te Rapa on the south-west shore of Lake Taupō.
In 1856 Henry Sewell became the country's first premier.
Sewell held the position for just 14 days before being replaced by his provincialist rival William Fox, whose ministry in turn lasted just over a week.
In 1888 there was anti-Chinese hysteria in Dunedin.
A meeting in Dunedin presided over by the mayor unanimously called for a ban on further Chinese migrants.
In world history on this day in 1429 Joan of Arc broke the English siege of Orleans. In 1824 Beethoven's "Ninth Symphony" premiered in Vienna.
In 1847 the American Medical Association was formed. In 1877 Indian chief Sitting Bull entered Canada with a trail of Indians after the Battle of Little Bighorn.
In 1915 the German submarine U-20 torpedoed the passenger ship Lusitiania, sinking her in 21 minutes with 1,978 people on board.
In 1942 in the Battle of the Coral Sea, Japanese and American navies attacked each other with carrier-launched warplanes.
It was the first time in the history of naval warfare where two fleets fought without seeing each other. In 1945 Germany signed an unconditional surrender, effectively ending World War II in Europe.
Today is the birthday of English poet Robert Browning (1812), German composer Johannes Brahms (1833), Russian composer Peter Ilyich Tchaikovsky (1840), inventor of the Polaroid Land Camera Edwin Herbert Land (1909) and first lady of Argentina Eva (Evita) Perón (1919).
A quote from Peter Tchaikovsky who once wrote "Inspiration is a guest that does not willingly visit the lazy. There is no doubt that even the greatest musical geniuses have sometimes worked without inspiration."
To get involved in some of the many activities happening around the Bay, please check out our What's on page.
Our locations for today's video are Pikowai and the top of Hopukiore.
Have a great day!
More on SunLive...