Countdown phasing out plastic bags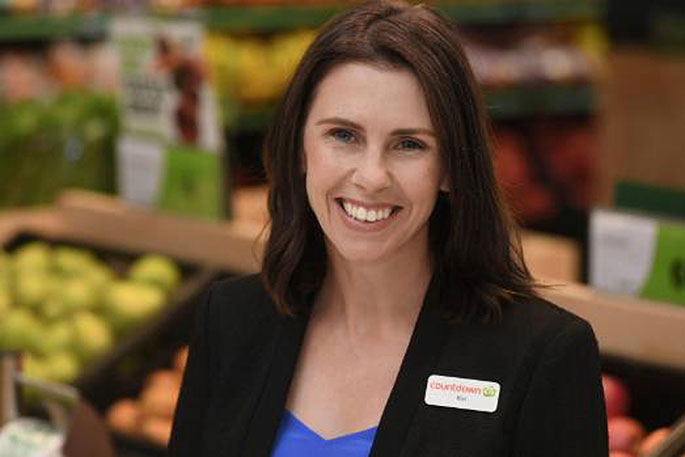 Countdown plans to phase out single-use plastic bags at 10 of it supermarkets from May 21.
The stores will no longer offer plastic bags at the checkout and customers will have to bring their own, or buy a reusable bag at the checkout.
Countdown spokeswoman Kiri Hannifin​ says changing customer behaviour was one of the biggest challenges to phasing out plastic bags.
"We know the biggest barrier to change is to get into a new habit of bringing your own bags. It's so easy to forget, even if you've got them in the car," Hannifin said.
""Whatever you bring, we'll pack it for you.
"If you bring a bucket or a wheelbarrow … then that's cool, and if you forget, then we'll have some options available."
Signs in car parks and in stores would remind customers of the policy change and the charge for a reusable bag if the did not bring their own, says Kiri.
"Hopefully that's a disincentive.
"We know it's going to be pretty annoying, but we are committed, because we definitely think it's the right thing to do."
Since Countdown announced its decision to phase out single-use plastic bags last year, plastic bag use had reduced about 16 per cent, says Kiri.
Countdown used 350 million plastic bags a year, and that needed to stop, she says.
"We've all seen the pictures of our environment and marine life suffering because of plastic pollution, and the impact on our ecosystems is unacceptable.
"The debate is over on why we are doing this and now it's time to get moving. These 10 supermarkets are just the start."
Customers and staff at the stores, which represented a range of store sizes and checkout layouts, would provide feedback over 12-weeks, she says.
The remaining 172 supermarkets will go plastic bag free by the end of the year.
Countdown is one of a number of supermarkets, hardware stores, and clothing brands in New Zealand which are banning single-use plastic bags.
The first 10 stores:
- Dargaville
- Aviemore Dr, Highland Park, Auckland
- Roselands, Papakura, Auckland
- Northwest, Massey, Auckland
- Johnsonville Mall, Wellington
- Victoria Ave, Whanganui
- Redwoodtown, Blenheim
- Ferrymead, Christchurch
- Grey Lynn, Richmond Rd, Auckland
- Gisborne
More on SunLive...