Making leaps and bounds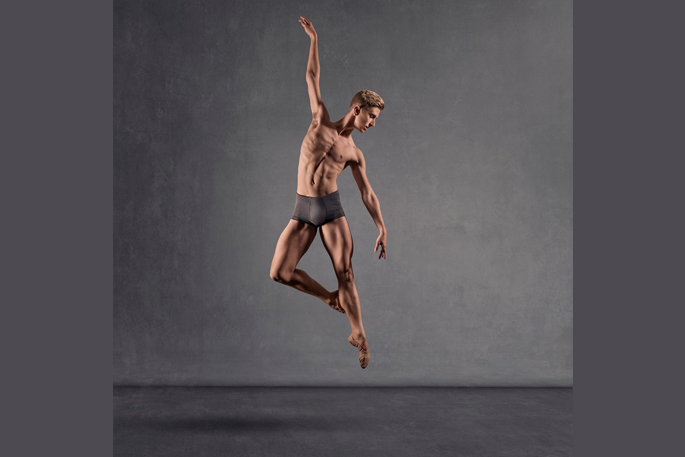 A dedicated and driven 17-year-old Jake Gisby has just accepted a full scholarship to attend San Francisco Ballet School summer intensive, held over four weeks this July and August.
"I prepared a video at the Dance Education Centre in Matua during the Christmas holidays - it was a decent break and I didn't want to spend it sitting around getting unfit, and I thought why not plan the next step," says Jake.
So with the help of sister Chloe, also a keen dancer from the DEC, and a studio at his disposal, Jake set to work putting together a video and photos.
"San Francisco Ballet School is considered the best in the world training ground for boys and has a reputation for developing amazing guys who can jump and turn," says Jake.
"It's well known that male dancers today need more than just artistic qualities- there is an insane amount of athleticism and fitness required.
"I'm just so stoked to be considered at a standard that I would be offered a place - let alone a full scholarship."
Jake, who started dancing 10 years ago, like his older sister Tessa wanted to try classes at the Dance Education Centre in Matua, but at the time the family were still living in the South Waikato.
What started as a trip over the hill a couple of times a week, soon progressed into five nights a week where they wanted to take up all the classes on offer.
Jake's first real stage production experience was at age 10 with the DEC when they staged Don Quixote at Baycourt. He played the puppet Don Quixote in the dream scene.
"It was an incredible opportunity and I loved every second of it," he says.
"The production was full of amazing dancers from the DEC alongside professionals, and it opened my eyes to what I could achieve."
From there, Jakes teachers at DEC suggested he start stage competitions alongside his older sister Tessa, now performing overseas at WAAPA in Perth.
"It's often really hard training for hours in a studio on your own, but knowing that there was a performance at the end made it all worth it."
Jake's younger sister Chloe soon started dancing too, and soon the family made the decision to move to Pyes Pa.
Alongside his two sisters, Jake has competed in many regional dance competitions around the North Island.
In 2016, at just 16-years-old he was the top male at the NZ National Young Performer awards. A video of that final performance saw him invited straight to the Youth America Grand Prix Finals held in New York last March.
Jake was also offered a spot at the Royal Ballet Summer School in London for the same time, however turned down the opportunity to attend NZ School of Dance Wellington.
"I was really lucky to be accepted into the prestigious NZ School of Dance Wellington at the same time and so there didn't seem much point attending YAGP.
"Top dancers from all over world go, to be seen, to try to win places at prestigious schools- I didn't need to go as I'd just won the lottery of finishing school anyway!"
Jake now dances at NZSD full time during term time, also studying towards a diploma.
"I'm still very young for a guy to be entering a company as I still have a bit of growing to do and I want to see my year out at NZSD," says Jake.
"Dancers have to learn quickly to be really honest about what their strengths are."
He says that both the DEC and NZSD have made him a very versatile well trained dancer, but that his point of difference is his ability to jump.
"That's why San Francisco is so cool, as I know they are into that. And the company takes almost all of its dancers from its affiliated school and so the fact I've got a foot in the door of the school first, means I might actually be seen".
If you would like to keep up to date with Jakes progress, you can follow on Instagram @jake_gisby
More on SunLive...