Lions seeking a new lair for book fair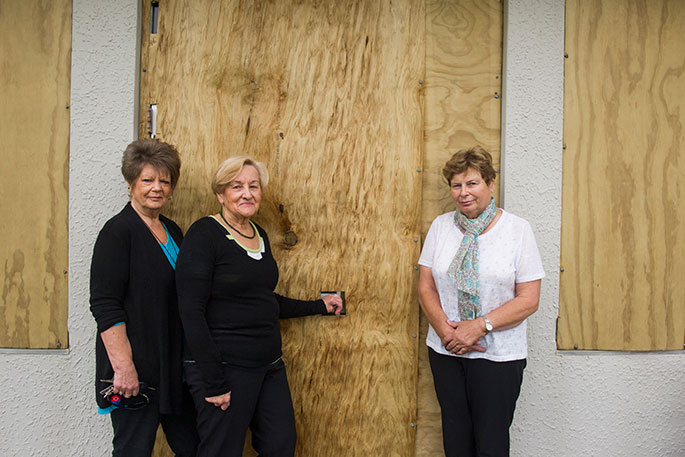 Vandals and the homeless have done their worst to upset the Tauranga Harbour City Lions and one of its major annual community fundraising drives.
"It's a setback. We will have to find somewhere new," says Lion Christine Currie. "And we will continue to do so."
The Harbour City Lions do a very good book fair. "Last year we increased sales by 50 per cent." There's a hunger for good, cheap books; a good read.
But there's a problem – a repository, or the lack of a repository.
Last year the Harbour City Lions used the defunct Gate Pa Bowling Club as a repository for books sold at its annual book fair. Tens of thousands of books were dropped off at collection points around the city before being taken to the bowling club for processing and sorting and then onto the fair at the nearby Tauranga Race Course.
But after last year's book fair, vandals and the homeless attacked the building on Cameron Road.
"It's mind-boggling the damage caused," says Lion Joan Forester. "It's been trashed. Even the toilets have been smashed." Now the building is a boarded-up fortress awaiting demolition.
And that leaves the Lions desperately needing another depot to process books for the fair. "A large vacant shop would be good – but we need guaranteed occupancy from June when we start collecting books until the sale on October 27-29."
When the Lions moved out of the Gate Pa Bowling Club building after last year's sale they left it spic and span. "Because we had every intention of coming back here," says Christine. "It was amazing place. Ideal for our work."
Vandals have ended that. Even the Lions can't get access to the now fortified but disused bowling club.
So help the Harbour City Lions help the community. They urgently need space from June 7 to start processing books for their end-of-year book fair.
Call Christine Currie on: 07 576 7105 or 021 064 5360.
More on SunLive...