What's On? Home Show & BOP Ooodle Club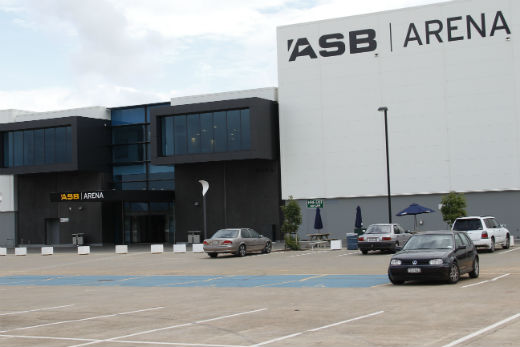 Here we are – the first Sunday in May.
For many, this weekend is about duck shooting, but for those of you who aren't as outdoorsy, there's plenty to do around town that isn't life and death.
The weather forecast today is for a few showers and a high of 20 degrees, so keep a couple layers on this morning until it warms up.
Today is the final day of the Tauranga Home Show, where people can find all of their home products and service needs under one roof. On at ASB Arena from 10am-5pm, tickets are only $10 for adults, with children under 13 free. Today there is also entertainment for the kids with face painting, balloon twisting and an awesome bouncy castle.
At Fergusson Park in Matua, the BOP 'Oodle' Club will be hosting a playdate for all dogs and their owners. The club usually focuses on dog breeds with some poodle in them, but today all kinds are allowed to come along and enjoy some time out. There will even be prizes for best dressed dog at this free event that runs from 2pm-3pm.
For more of What's On, check out today's other listings below:
WHAT'S ON – Sunday, May 6:
Antique Fair
Today 10am-4pm at Hotel Armitage, 9 Willow St, Tauranga. Jewellery, china, furniture, collectables, tools & more. Gold coin donation to the Waipuna Hospice. Ph Sandy 027 497 6006
Bible Seminar
Greerton Senior Citizen's Hall, Maitland St, Greerton. Title: "Paul's letter to Timothy" Interactive, Q&A. All welcome. Vic 543 0504
BOP Model Powerboat Club
Racing today, weather permitting. Come & watch. You might want to join up & race!
BOP Oodle Club
Monthly playdate for dogs of all breeds. Meets 2-3pm at Fergusson Park, Matua. May's event will be a best-dressed dog event. Prize for best dressed.
CAP money Course
A free money management course over 4 weeks that teaches budgeting skills that really works. Thursdays 10:15 & 7:30. Ph Carlene 021 241 367
Choral Evensong Service
St Peters Anglican Church, Victoria Rd, Mt Maunganui at 4pm. Church service with music by Stanford, Goss, Balfour Gardiner, William Harris & others. Free/koha.
Christianity Explored
Come & join us as we explore who Jesus is, & why he came. 6pm Mt Bible Chapel, Monowai St, Mt Maunganui. Len 021 230 2210
Czech School & Playgroup
Czech & Slovak Club Tga 10am-12noon, Tauranga Boys College, Devonport Rd, guests welcome! More info on www.csclubtauranga.nz/en/
Mount Bible Chapel
Join our Sunday worship at 10am. Teaching topic "Jesus reveals God & answers prayer." Mount Bible Chapel, Monowai St, Mount Maunganui. Len 021 230 2210
Movie Church - Johan
From 4pm for the whole family. FREE Movie & Meal at 53 Te Okuroa Drive Papamoa. Julie 0274 205 375 or visit: http://www.communityofstaidan.com/
Psychic Cafe Spiritual Centre
See what the buzz is about! Greerton Community Hall, starts 7pm. Onetime door charge $10, then everything FREE. Psychics, Healers, refreshments & fellowship. Ph 578 7205 www.psychiccafe.nz
SOULar The MOMENTum Tour
Acoustic band SOULar play The Rising Tide. 1pm start. Opening act is local artist James Walker. Join us for an afternoon of original Kiwi music.
Sunday Sessions Music Group
Gathering of musicians, singers, music lovers of all kinds. With a relaxed, let's have fun feel. Playing music together every Sunday 4:30pm-5:30pm. $15. Ph 0274 751 023
Tauranga Historical Society
2pm at Brain Watkins House Hall. Speaker Andrew Gregg speaking on "My New Role as Manager of the Elms"
Tauranga Underwater Hockey Club
Meets every Sunday during school term time (except holiday weekends) at Baywave. 5pm for beginning players & 6:15pm for experienced players. More info: emailtuwh@gmail.com
More on SunLive...