More kiwifruit pickers needed – Muller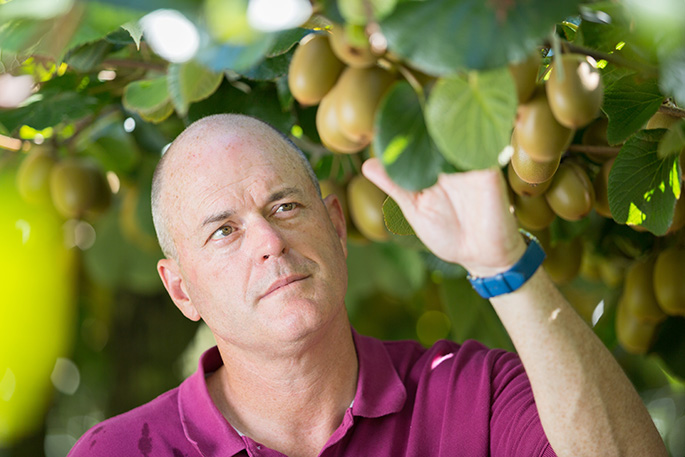 Bay of Plenty MP Todd Muller says New Zealand's horticultural industry is screaming out of more workers, and the government needs to listen to them.
"When our Kiwifruit growers are requesting a change to immigration settings to help alleviate pressure caused by unprecedented labour shortages, the government would be wise to listen," says Todd.
"We are talking about a multi-billion dollar industry that supports local families, industries and communities. The kiwifruit industry alone needs over 8000 pickers to pick and pack our $2 billion annual crop."
Todd says the Recognised Seasonal Employer scheme introduced in 2007 currently allows 11,100 temporary workers into New Zealand for seasonal work like fruit picking – but the industry says it urgently needs that cap extended by at least another 2000.
"They simply need more labour than can be sourced locally. We all know that tourists and backpackers aren't a stable supply. The industry needs a sustainable form of migration if we don't want to see fruit left on the vine or rotting on the ground, and an extension of the RSE scheme is the most viable option," says Todd.
"I'm not saying this as an outsider. My family and I have built our lives on the foundations of the horticultural industry.
"That industry is being put at risk by a government that campaigned on a populist platform of slashing immigration without considering the devastating impact it would have on our regions – those regions are now paying the price."
Immigration Minister Iain Lees-Galloway has travelled to a number of regions recently that rely heavily on the RSE scheme, and says he is aware of the need to ensure that employers in the horticulture industry are able to get the people they need during seasonal peaks.
"I have asked Immigration NZ to carry out an operational review of the RSE scheme and the results of that review will inform any decisions I make about increasing the scheme.
"More immediately, there are other options that could be considered, such as a declaration of a labour shortage in the Bay of Plenty, which will allow people holding visitor visas to work in the region."
More on SunLive...