The Gamebird Hunter's Christmas morning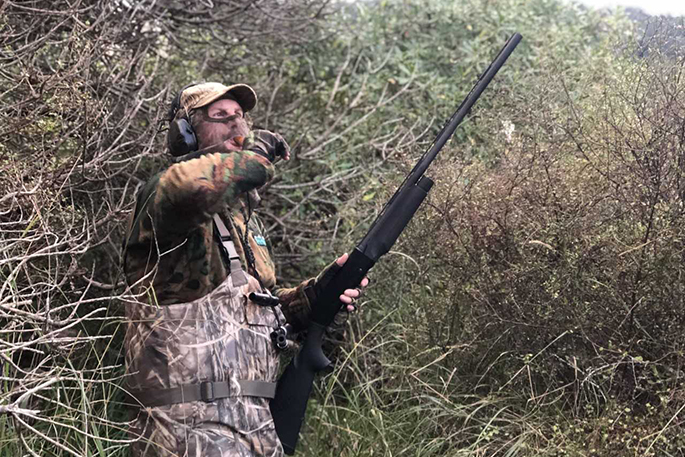 They say the early bird gets the worm; but in our household when the first weekend in May rolls around, we worm out of bed at the crack of dawn and we are the ones who get the bird.
To those of you who may be alarmed at being woken by the sound of gunfire, don't fret because it's likely come from those of us who are taking part in the 2018 Gamebird Season open morning.
According to New Zealand Mountain Safety Council chief executive Mike Daisley, there few other outdoor recreational activities which have such a dramatic increase in participation as the opening morning of duck shooting season.
Last year was the first time I got to experience just how big a deal today is to the community of avid hunters.
For me it's a second or maybe even a third-hand hobby; it's something I picked up because I wanted to try it out and it's also a way to spend more time with my partner during a time of the year when he'd otherwise be preoccupied during every spare moment.
Just to give you a bit of context here there's about an eight-year age gap between us, and yet on the night before opening, his boyish excitement is best compared to a child at Christmas.
He rechecks all his gear about 12 times; oils, cleans and pulls apart his gun about 10; and practices with his calls until around midnight. Then, when he's finally come to bed – he's usually too filled with excitement to sleep anyway.
He's usually not alone in his habits either. Usually we'll shoot together with a group of friends and so most the time, they'll be up late imitating the same routine.
This, is what I've been told is what it's like to experience the season when you live and breathe the hobby.
Me on the other hand, I get all my gear packed, checked and ready by about 8pm and then I'm in bed for a full eight hour sleep. Don't get me wrong, it's still an exciting time of year for me – but I don't imagine I get nearly as excited as someone for whom duck shooting is a firsthand hobby.
That being said, this time around, I feel a little more prepared and a little more excited – especially now that I know what I'm in for.
My claim to bragging rights last year come from managing to land even one successful shot, but this year I'm stepping up my game and I mean business, so we'll see how the season goes.
To everyone who is out there today good luck, and, at the risk of sounding like everyone's mother, take care.
If you need a refresher on how to stay safe, there's plenty of information out there from the experts themselves.
More on SunLive...