Maungatapu Underpass traffic switch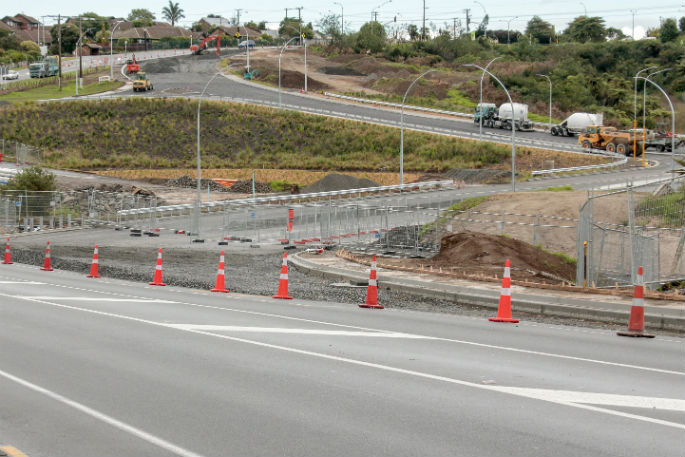 Welcome Bay traffic will be switched onto part of the new section of Welcome Bay Road this weekend.
Traffic will be diverted from Saturday evening, taking the new turn across the new culvert and up the hill, reconnecting with Welcome Bay Road near the Greenwood park entrance.
Shoulder closures, lane diversions, speed restrictions, off peak and night works will be in place throughout the site next week. The work is weather dependent.
The Welcome Bay Road entrance to Greenwood Park will be temporarily closed – as agreed with village management.
There may be some delays while people adjust to the new route. The NZ Transport Agency says
The work on the underpass is expected to be completed in June, weather and other factor permitting. However there will still be work that needs to be completed on the local roads that tie in to the project, says NZ Transport Agency Projects Team Manager, John McCarthy.
Once completed, the $45 million Maungatapu underpass will be a two-lane link underneath the Maungatapu roundabout and a separated cycle and walk way, that will improve the traffic flow on the state highway around the Maungatapu and Hairini roundabouts.
The project will improve people's journeys around the Maungatapu and Hairini roundabouts, will separate state highway traffic and local traffic, and make travel safer for pedestrians and cyclists.
Read more about the project here.
People can get live updates on incidents affecting state highways by calling 0800 4 HIGHWAYS or checking the website.
They can sign up for alerts for their journey at: www.journeys.nzta.govt.nz
NZTA is also on Twitter and Facebook:
More on SunLive...