Matakana Island to host rugby rivals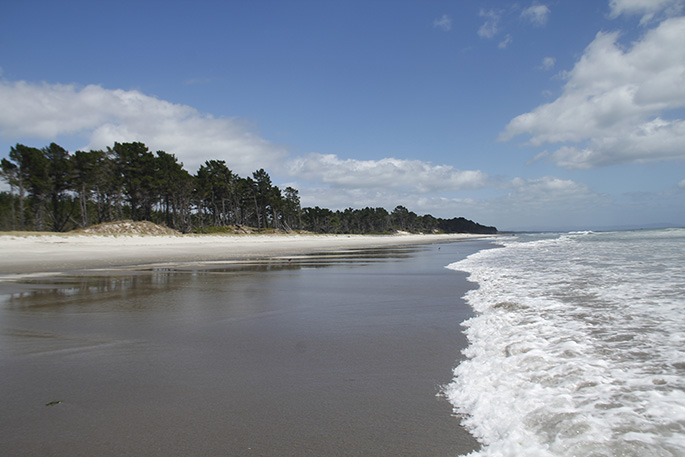 This weekend traditional rivals Te Puna and Whakarewarewa will venture across the water to Matakana Island with a number of respective players' heading back to their roots.
The picturesque rugby field with sea views, an aroma like no other, and a feed fit for kings, will make the perfect recipe for a historic day of rugby.
"This weekend is all about whakawhanaungatanga," says Te Puna head coach Aidan Kuka.
"It's about our club acknowledging the tautoko we have received from Matakana Island over our 99 years of history. This is also about whakapapa and the family ties both Te Puna and Whakarewarewa have with Matakana Island. The day will be more than just rugby, it will be about reconnecting our people."
Kuka says irrespective of the occasion, his side need to maintain their focus on their preparation to deliver a consistent result.
"Because of the occasion, we will need to ensure our preparation is spot on. We have high standards of ourselves and our players will want to put on a good performance. Consistency will be our key focus. We need to keep doing the little one percenters well. If we get the performance right, the result will look after itself."
Whakarewarewa head coach Peter (Boxer) Smith says, "We are looking forward to heading to Matakana this weekend. We have some very strong whakapapa connections within the club in particular Clayton McMillan and Kelly Haimona so it will be nice to give back to their homeland. We are pleased that Te Puna took this opportunity to help support Matakana and we, like our supporters are right behind the initiative."
Smith says his side needs to continue to improve this weekend to remain competitive with an in-form Te Puna.
"We need to show improvement around the ruck, this weekend. Te Puna is strong in this area and we need to ensure our forwards work hard to get clean ball out to our backs. We will also need to focus on our defence.
"We have let that slip in the final twenty lately and we need to remain competitive for the full eighty if we want to get the result our defence will need to be maintained for the full eighty."
Kick-off is at 2.45pm on Saturday, May 5.
More on SunLive...