Well-respected Tauranga judge dies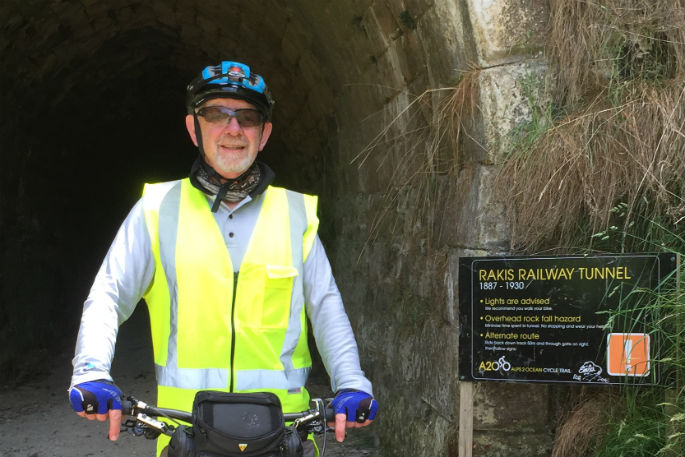 The Tauranga judge who presided over criminal court cases following the grounding of the Rena on Astrolabe Reef in 2011 has died.
Judge Robert Wolff moved to Tauranga in 2011 from Hamilton, where he was appointed to the bench in 1994. He passed away after a heart attack in Tauranga on Monday.
His early legal career was in Palmerston North and Napier. His ability was recognised and nurtured by Russell Callander, a leading light of the bar in Palmerston North at that time and later also a Tauranga District Court judge.
"Russell encouraged him to do the hard cases," says Tauranga District Court judge Thomas Ingram.
"Once you have done the hard cases a few times you are always able to do the hard cases.
"He was lucky to have Russell's encouragement and guidance. Bob always felt he owed a debt of gratitude for encouraging him early in his career, and led to it flourishing in the way that it did."
Russell Callander was appointed to the bench in the 1980s and had a very long career as a district court judge.
"They had the pleasure of working alongside each other for many years," says Judge Ingram.
From Palmerston North Bob moved to Hawke's Bay where he set up as a barrister on his own account, sharing chambers with Rod Gallen, later a Court of Appeal Judge, and Sir Robert Gallen.
When Bob was appointed to the bench in Hamilton in 1994 it was to a busy centre.
"Bob particularly enjoyed jury trials and he did an awful lot of them. He would have done something in the order of 600-700 jury trials."
Judge Wolff moved to Tauranga in 2011 by which time he was one of the senior judges in the country. He was appointed to the Environment Court on his arrival in Tauranga - just in time for the Rena to run on the reef.
He sentenced both the captain and navigating officer to jail in 2012 for their part in the grounding.
"He was widely regarded as someone who tried to ensure that he recognised the humanity of the people who were appearing in front of him," says Judge Ingram.
"In our job you see an awful lot of people who have done some really bad things, and it's not always easy to see them as flawed human beings like all of us. Bob was widely regarded as a master of the art of being able to hate the sin, but love the sinner.
"The critical point is not to spend all your energy on the condemnation of the act or acts you are called upon to deal with, rather to try and find out why it's happened and to do the best you can to ensure as far as you can that whatever the cause is, it's identified and able to be rectified - if it is able to be rectified.
"His guiding philosophy was to find out why something had occurred rather than put all you energy into condemning what has occurred.
"That is advice he gave me when I was appointed, which I thought was sage advice and I regarded him as a master of it."
Robert Wolff was born in South Africa and his parents came to New Zealand when he was about four years of age. His father farmed at Rewa, close to Taihape.
While he was still of primary school age his parents placed him in boarding school when they had to return to South Africa for some months.
He remained at boarding school for the rest of his primary and secondary education at Wellington and Taranaki. He studied law at Otago University.
He was a keen cyclist, and wasn't deterred by a number of injuries, says Judge Ingram.
He once completed a tour of Italy, riding the Giro d'Italia stages after the main event.
He enjoyed it enough to learn Italian and make a number of friends in the Italian community in New Zealand, says Judge Ingram.
"He was a quick study, intelligent and intellectually gifted man. He learned Italian quickly to a conversational level - and that's what he enjoyed. He read lots of books in Italian and enjoyed all things Italian."
A celebration for Judge Wolff will be held at Tauranga Park, 383 Pyes Pa Road, Tauranga, on Saturday, May 5 at 1.30pm, followed by private cremation. Communication to the Wolff Family c/o PO Box 3136 Tauranga 3142.
More on SunLive...