Special piece presented at Te Puna Park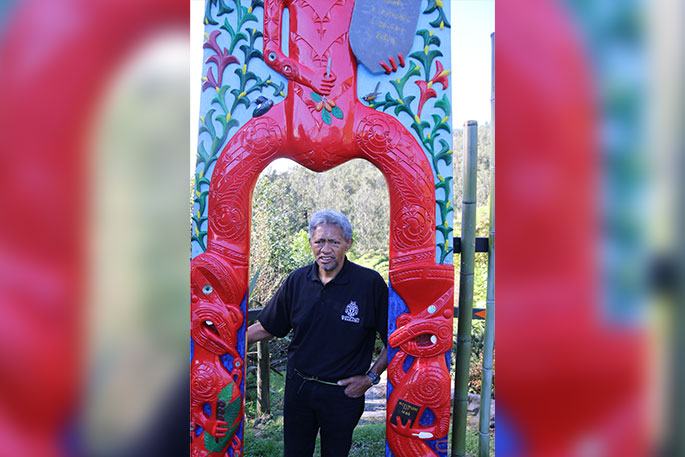 Te Puna Quarry Park has an all new look after being gifted a unique carving by a Tauranga artist.
The new piece has been carved by Morris Wharekawa and is situated near the park's gallery, at the entrance to one of the park's many forest walkways.
Park president and treasurer Ian Cross says they are grateful to receive it.
"The carving came about when one of our volunteers, Beth, suggested a gateway to the forest would be a good idea.
"We ended up getting in contact with the right people who recommended Morris and his carving has exceeded anything we could have envisioned.
"It showcases the green of the forest and looks absolutely magical when the sun shines over it in the afternoon."
He says the carving exists because of strong community support.
"Funding for this piece has been provided by Creative Bay of Plenty, Pub Charities and members of public who donated to our Givealittle page online.
"It's very existence comes down to a joint venture between people who saw the creative potential in it from the beginning."
The carving has been blessed at a special ceremony on Tuesday, which was attended by park volunteers, hapu members and representatives from Pirirakau Hauora.
Morris says the carving acknowledges the forest, the ocean, volunteers of the park, ancestors, and those who helped to bring the project together.
More on SunLive...