Manslaughter plea in Te Kaha death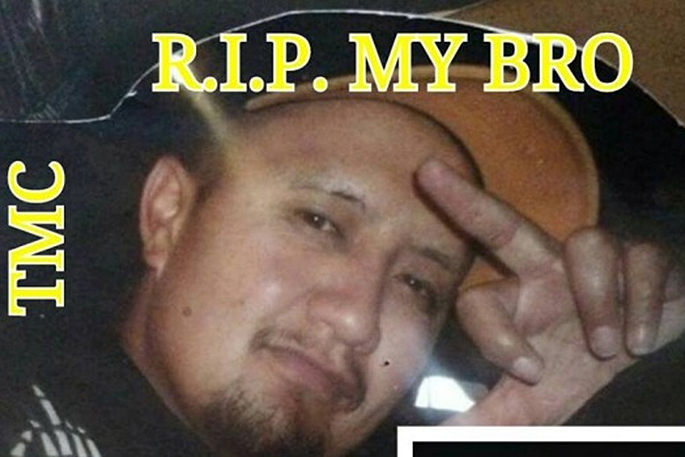 Mongrel mob member Andre Robert Taiapa has pleaded guilty to the manslaughter of Tribesmen member Don Henry Turei Junior near Te Kaha on November 26, 2016.
According to the Crown summary of facts, Taiapa drove his white Honda Odyssey into the back of Don's motorcycle and rammed it again when it broke free.
The documents say after the bike crashed into a ditch, the Odyssey did a U-turn and drove back, and taunted the dying man outside the State Highway 35 entrance to the Pararaki Marae.
People attending an unveiling at the Marae tried to assist the fatally injured man, but he died at the scene.
Taiapa from Porirua was originally charged with murder but pleaded guilty to a charge of manslaughter in the High Court at Tauranga on Wednesday.
He will appear for sentence in Rotorua on June 14 at 9am.
Six months after Don's death, Bay of Plenty men Henare Raukokore Swinton, 33, and Jared Renata Te Moana, 34, pleaded not guilty to suppressing evidence to help someone avoid a murder conviction.
Swinton and Moana, have pleaded not guilty to the amended charge of accessory to manslaughter. Their trial is scheduled to start in September.
Don Turei's death came after earlier gang tensions in the area involving Tribesmen Motorcycle Club riders attending a wedding reception.
Police say the Bay was busy that day with a tangi for a young woman killed several days before, an unveiling at a nearby marae attended by about 250 people and a wedding at the Raukokore Church, which is just down the road from the local Mongrel Mob pad.
The summary relates that before the wedding, Mongrel Mob members and associates drove down to the church to intimidate the guests and the bridal party.
They drove recklessly into the car part shouting, cursing, and barking. There were no Tribesmen club members present at that time.
Towards noon the effects of alcohol and drugs saw gang members spilling out of the pad onto SH35 troubling motorists on the highway, states the summary of facts.
They implemented road blocks and intimidated motorists and families. About 1pm 12 patched Tribesmen MC members rode through to attend the wedding.
Mongrel Mob members cursed them and threw bottles and bits of metal, says the summary.
The riders stopped at the church, but the wedding was over and they rode on to Waihau Bay where the reception was being held at the game fishing club.
Carloads of Mongrel Mob members followed them to the fishing club where what is described in the summary as a 'discussion' was had, ending with the riders agreeing to remove their patches while in the area.
Don Turei and his brother were unaware of the agreement when they travelled down SH35 later to attend the reception, passing the pad about 2.30pm.
More on SunLive...