NZ 'awash' with imported meth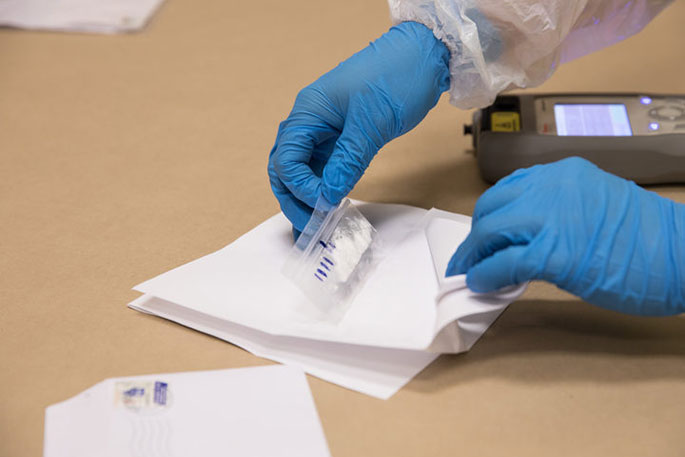 New Zealand is "awash" with imported methamphetamine, which is so cheap and easy to get it's now more available than cannabis, a drug researcher says.
A new Massey University study published today showed a sharp rise the use of imported crystal methamphetamine, known on the street as ice.
It was being made on an "industrial scale" in China and South East Asia which meant it was now cheaper to import it than make it locally, says Associate Professor Chris Wilkins.
"In Asia there's been a quite a massive increase in the supply... so this part of the world is really awash with methamphetamine."
Read Broken Bad, RNZ's in-depth look at NZ's methamphetamine problem here.
His study of 300 frequent drug users found the proportion who reported crystal methamphetamine was easier to obtain more than doubled from 17 per cent in 2015 to 35 per cent in 2016.
The proportion using crystal methamphetamine also increased sharply from 54 per cent to 76 percent over that period.
The findings were consistent with record seizures of imported P made at the border in 2016, including the one-off find of 496 kilos on a Northland beach.
A more recent online survey of 6,000 drug users in March this year by Massey University found P was now more available than cannabis, says Dr Wilkins.
Former P addict Bex Mabley spent most of the last decade using and injecting meth on almost a daily basis.
She knew just how easy it was to get a fix.
"I was just getting it given to me. Meth is everywhere, it's so cheap now it's flooding New Zealand. You can't get away from it," she says.
It's a reality Eastern District Organised Crime head detective senior sergeant Brent Greville knows well.
Ninety per cent of his investigations were now focussed at stopping gangs wholesaling the drug in the Hawke's Bay and Gisborne regions.
He had been a cop in the district for 30 years and seen meth-related crimes had grown "astronomically" in the last 10 years, he says.
"And even more so in the last five years... it's certainly the most insidious drug I've ever dealt with."
P was rarely manufactured in this region anymore as gangs flooded the market with imported drugs from Asia, he says.
"It's always very satisfying to take out them out and get the drugs off the street for a while, because I've seen the harm this stuff causes to people in our community. But...there's always going to be someone to fill that gap."
"Until people stop using the stuff then we'll always have something to do."
More on SunLive...