The Army offensive needs ammo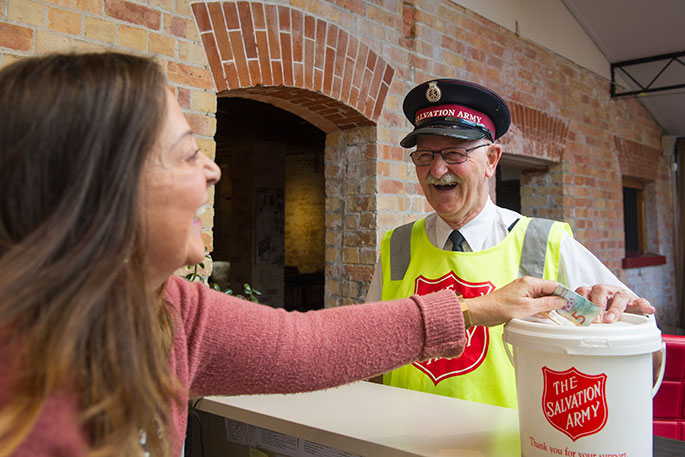 It seems an unenviable and insurmountable task – 'fighting poverty and social distress' and 'transforming lives and reforming society' in New Zealand
But it's a task willingly taken on by the Salvation Army and its soldiers, like Tauranga mission co-ordinator Laurie Bell. Every year they help 120,000 New Zealanders, working to lift them out of poverty.
To do its social work, the Army and Laurie need the community's help. It's the annual Red Shield Appeal through until Saturday, May 6 when they ask us to give – helping them to help the desperate and under-privileged.
"This will be the sixtieth something time I have been involved in the annual Salvation Army appeal," says Laurie.
He started when he was just eight in Lower Hutt. "Those days we would go door-to-door." And for six weeks, every night after work, Laurie and his Dad, Major Colin Bell, would go out collecting.
Now the men and women in their distinctive military uniforms will be stationed outside seven Tauranga supermarkets for six days from Monday – Countdown at Greerton, Cameron Road, Fraser Cove, Bureta and Bethlehem; New World at Gate Pa; PAK'nSAVE on Cameron Road and The Crossing.
It's about foot traffic – instead of Laurie going door-to-door, the public comes to the Salvation Army.
More on SunLive...