Police out in force for Road Safety Week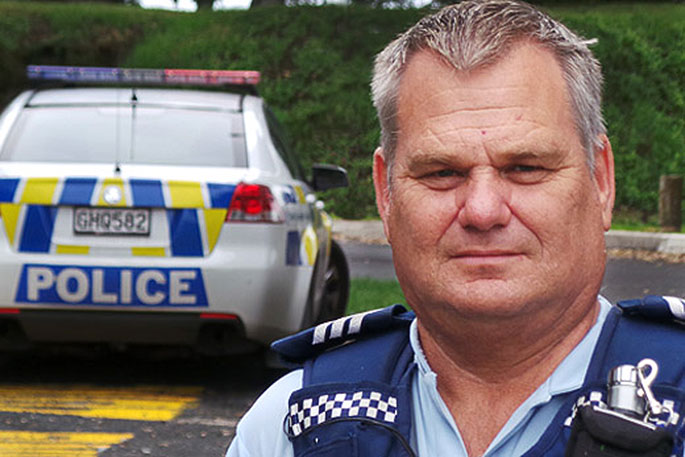 Police will be cracking down on speeding outside of schools next week in a campaign that coincides with Road Safety Week.
Acting Western Bay of Plenty road policing manager Senior Sergeant Wayne Hunter says 'every week' is about road safety for his team, but next week there will be a particular focus on schools.
"We'll be encouraging motorists to watch their speed and keep an eye out for kids who might run out into the road," he says.
"We usually do it the first week of every term, but as schools stagger their starting days it's just easier to wait until next week this term."
He says their campaign in Term One generally yielded a positive result, although heavy traffic around the city played a part in keeping speeds down.
"Otumoetai Primary School has the road works, so that slowed everyone down, which was very good. But Mount Maunganui College was very bad, as usual. I think 120 were caught over the speed limit in an hour and a half – more than one a minute."
The speed limit on that stretch of Maunganui Road is 50km, and Wayne says most of those caught were doing between six and 15km over the limit.
"It is so dangerous around that area with kids on bikes and crossing the road."
He says police also receive a lot of complaints from schools about parents parking on double yellow lines.
"Aquinas College has complaints about parents parking and doing U-turns outside the school. Tauriko School is normally a problem, too, but it's so congested there with roadworks no one can do anything wrong at the moment.
"People have to be aware if they do stop and park on yellow lines, anyone can make a complaint to us or the council, and they can be issued a ticket."
At the end of the month, local police will also be running a graduated licence campaign, targeting people driving on the wrong licence.
"That includes learner drivers without a licensed driver as a passenger, or restricted drivers with passengers."
More on SunLive...